Gibbula beckeri G.B.Sowerby Iii, 1901
Dataset

GBIF Backbone Taxonomy

Rank

SPECIES

Published in

Sowerby, & III, G. B. (1901). On seven new species of marine Mollusca collected by Dr. H. Becker at "The Kowie", South Africa. Proceedings of the Malacological Society of London, 4: 213–215, pl. 22. https://www.molluscabase.org/aphia.php?p=sourcedetails&id=137921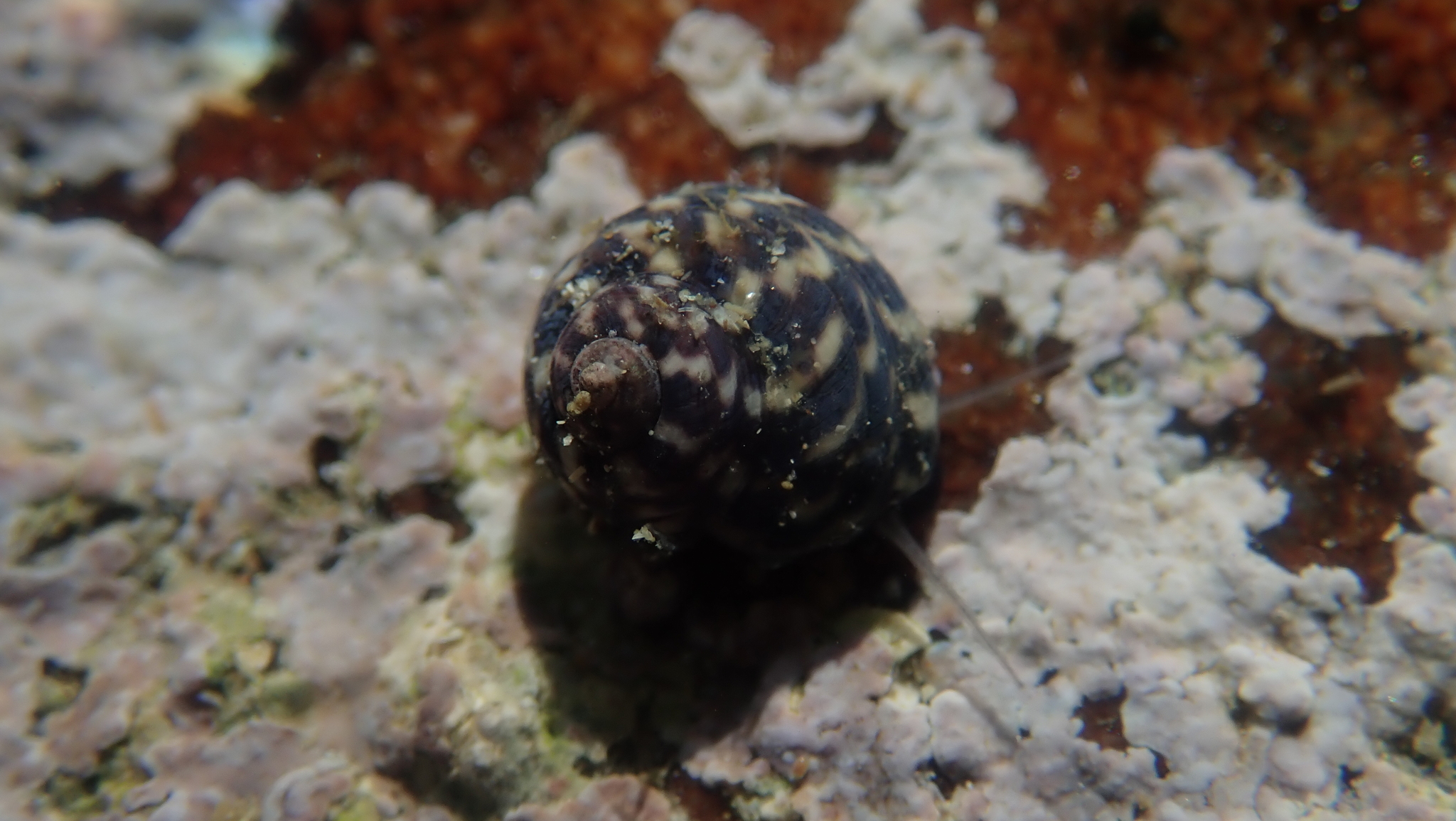 http://creativecommons.org/licenses/by-nc/4.0/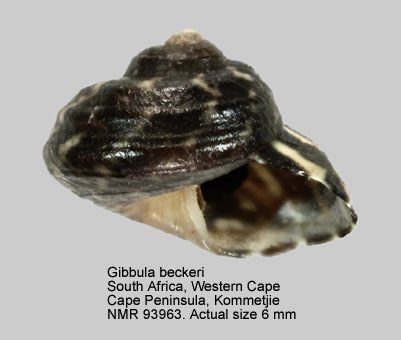 http://creativecommons.org/licenses/by/4.0/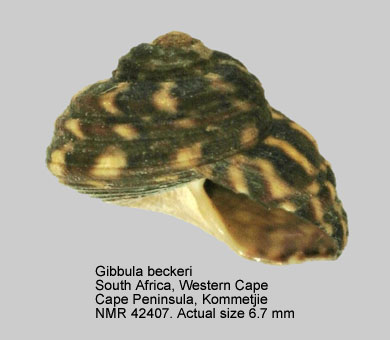 http://creativecommons.org/licenses/by/4.0/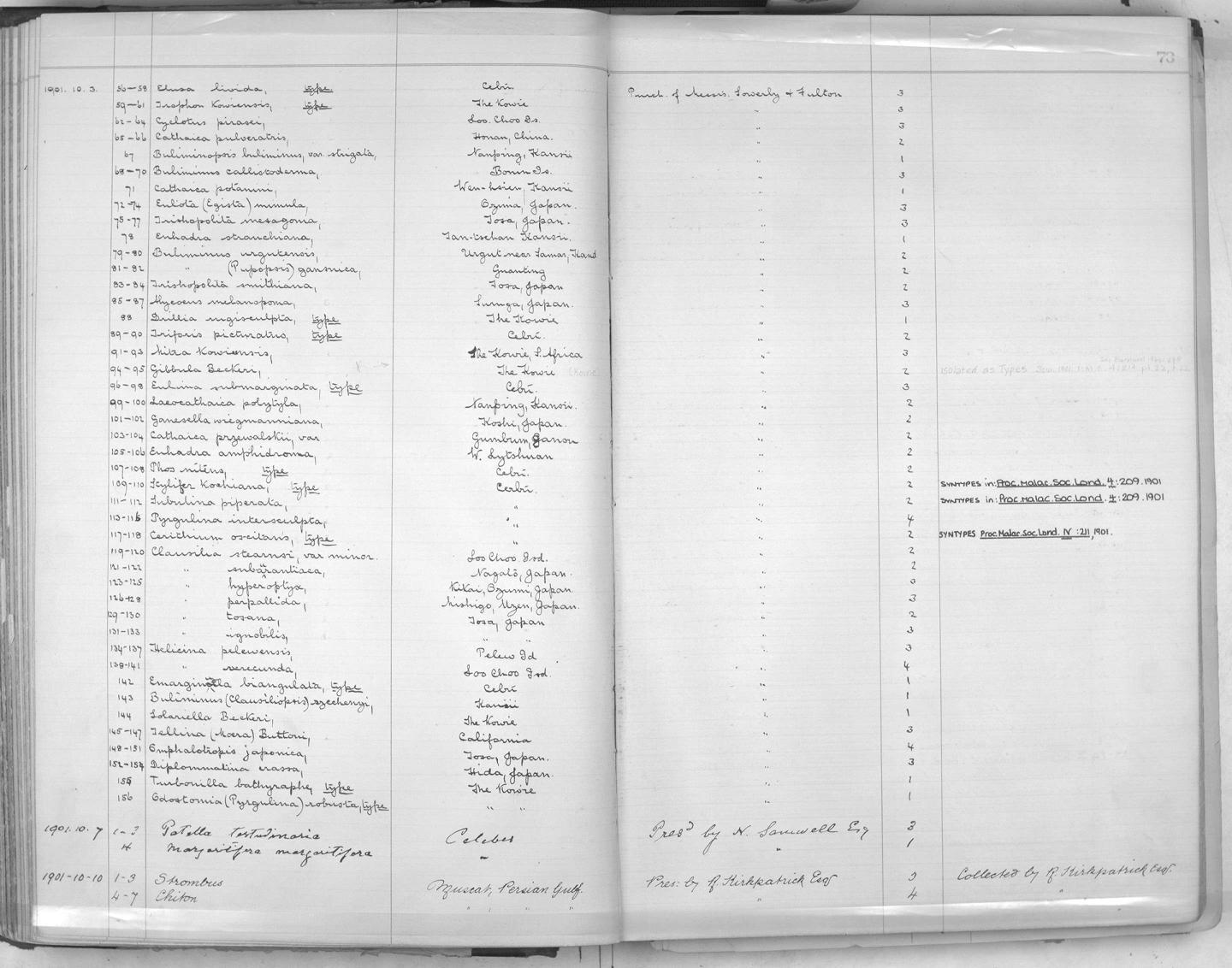 http://creativecommons.org/licenses/by/4.0/
http://creativecommons.org/licenses/by-nc/4.0/
Classification
kingdom

Animalia

phylum

Mollusca

class

Gastropoda

order

Trochida

family

Trochidae

genus

Gibbula

species

Gibbula beckeri
Bibliographic References
Branch, G. M. (2002). Two Oceans. 5th impression. <em>David Philip, Cate Town & Johannesburg.</em>
Kilburn, R.N. & Rippey, E. (1982) Sea Shells of Southern Africa. Macmillan South Africa, Johannesburg, xi + 249 pp.
Sowerby, G. B. III. (1901). On seven new species of marine Mollusca collected by Dr. H. Becker at "The Kowie", South Africa. <em>Proceedings of the Malacological Society of London.</em> 4: 213–215, pl. 22.
Steyn, D.G. & Lussi, M. (1998) Marine Shells of South Africa. An Illustrated Collector's Guide to Beached Shells. Ekogilde Publishers, Hartebeespoort, South Africa, ii + 264 pp.