Neanthes fucata (Savigny, 1822)
Dataset

GBIF Backbone Taxonomy

Rank

SPECIES

Published in

"Lamarck (le comte de) (1818). Histoire naturelle
http://creativecommons.org/licenses/by/4.0/
http://creativecommons.org/licenses/by/4.0/
http://creativecommons.org/licenses/by/4.0/
http://creativecommons.org/licenses/by/4.0/
http://creativecommons.org/licenses/by/4.0/
http://creativecommons.org/licenses/by/4.0/
http://creativecommons.org/licenses/by/4.0/
http://creativecommons.org/publicdomain/zero/1.0/
http://creativecommons.org/licenses/by/4.0/
http://creativecommons.org/licenses/by/4.0/
http://creativecommons.org/licenses/by/4.0/
http://creativecommons.org/licenses/by/4.0/
http://creativecommons.org/licenses/by/4.0/
http://creativecommons.org/licenses/by/4.0/
http://creativecommons.org/licenses/by/4.0/
http://creativecommons.org/licenses/by/4.0/
http://creativecommons.org/licenses/by/4.0/
http://creativecommons.org/licenses/by/4.0/
http://creativecommons.org/licenses/by/4.0/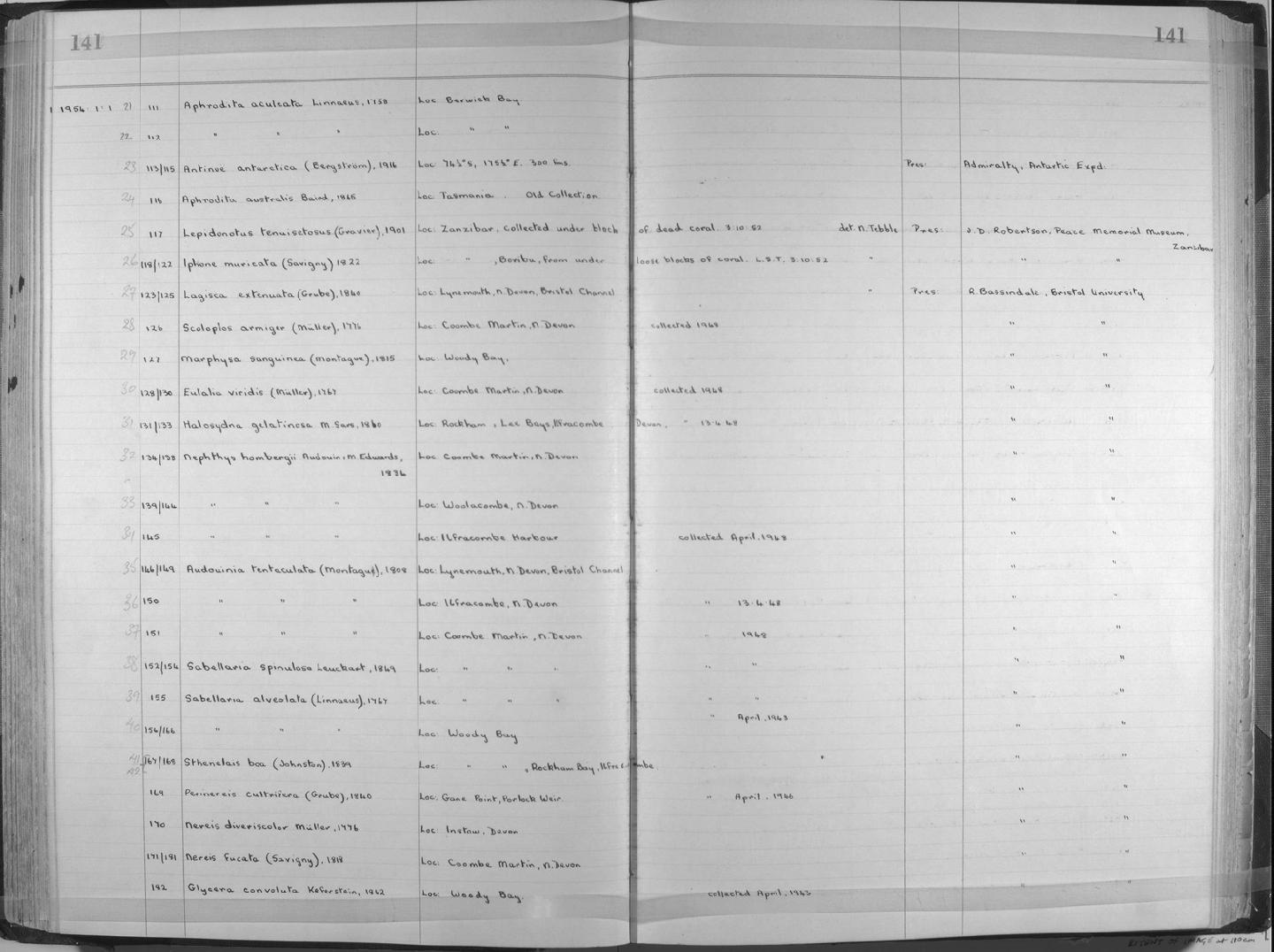 http://creativecommons.org/licenses/by/4.0/
http://creativecommons.org/licenses/by/4.0/
http://creativecommons.org/publicdomain/zero/1.0/
http://creativecommons.org/publicdomain/zero/1.0/
Classification
kingdom

Animalia

phylum

Annelida

class

Polychaeta

order

Phyllodocida

family

Nereididae

genus

Neanthes

species

Neanthes fucata
Name
Synonyms

Homonyms

Common names

Bleg nereis

in Danish

blek nereis

in Norwegian Bokmål

eremitkräftsmask

in Swedish
Bibliographic References
Bellan, G. (2001). Polychaeta, <i>in</i>: Costello, M.J. <i>et al.</i> (Ed.) (2001). European register of marine species: a check-list of the marine species in Europe and a bibliography of guides to their identification. <em>Collection Patrimoines Naturels.</em> 50: 214-231.
Ehlers, E. H. (1868). Die Borstenwürmer (Annelida Chaetopoda) nach systematischen und anatomischen Untersuchungen dargestellt. <em>Wilhelm Engelmann, Leipzig.</em> 2: 269-748, plates XII-XXIV.
Hartman, Olga. (1959). Catalogue of the Polychaetous Annelids of the World. Parts 1 and 2. <em>Allan Hancock Foundation Occasional Paper.</em> 23: 1-628.
Jirkov, I.A. (2001). [Polychaeta of the Arctic Ocean] (In Russian) Polikhety severnogo Ledovitogo Okeana. Yanus-K Press, Moscow, 632 pp.
Muller, Y. (2004). Faune et flore du littoral du Nord, du Pas-de-Calais et de la Belgique: inventaire. [Coastal fauna and flora of the Nord, Pas-de-Calais and Belgium: inventory]. <em>Commission Régionale de Biologie Région Nord Pas-de-Calais: France.</em> 307 pp.
Strand, M. & Nygren, A. (1899-12-31 23:00:00) Svenska polychaeter. Excel-fil per epost 2010-01-26.
Vieitez, J.M.; M.A.; Alós, C.; Parapar, J.; Besteiro, C.; Moreira, J.; Nunez, J.; Laborda, J.; and San Martin, G. (2004). Annelida Polychaeta I. Fauna Iberica. Ramos, M.A. et al (Eds.). Museo Nacional de Ciencias Naturales, CSIC, Madrid, Vol. 25:1-530 [sections separate authorship not recognised here].