Amphoriscus elongatus Poléjaeff, 1883
Dataset

GBIF Backbone Taxonomy

Rank

SPECIES

Published in

Poléjaeff, N. (1883). Report on the Calcarea dredged by H.M.S.'Challenger' during the years 1873-1876. Report on the Scientific Results of the Voyage of H.M.S. 'Challenger', 1873–76. Zoology, 8 (2): 1–76, pl. I–IX. https://www.marinespecies.org/porifera/aphia.php?p=sourcedetails&id=8017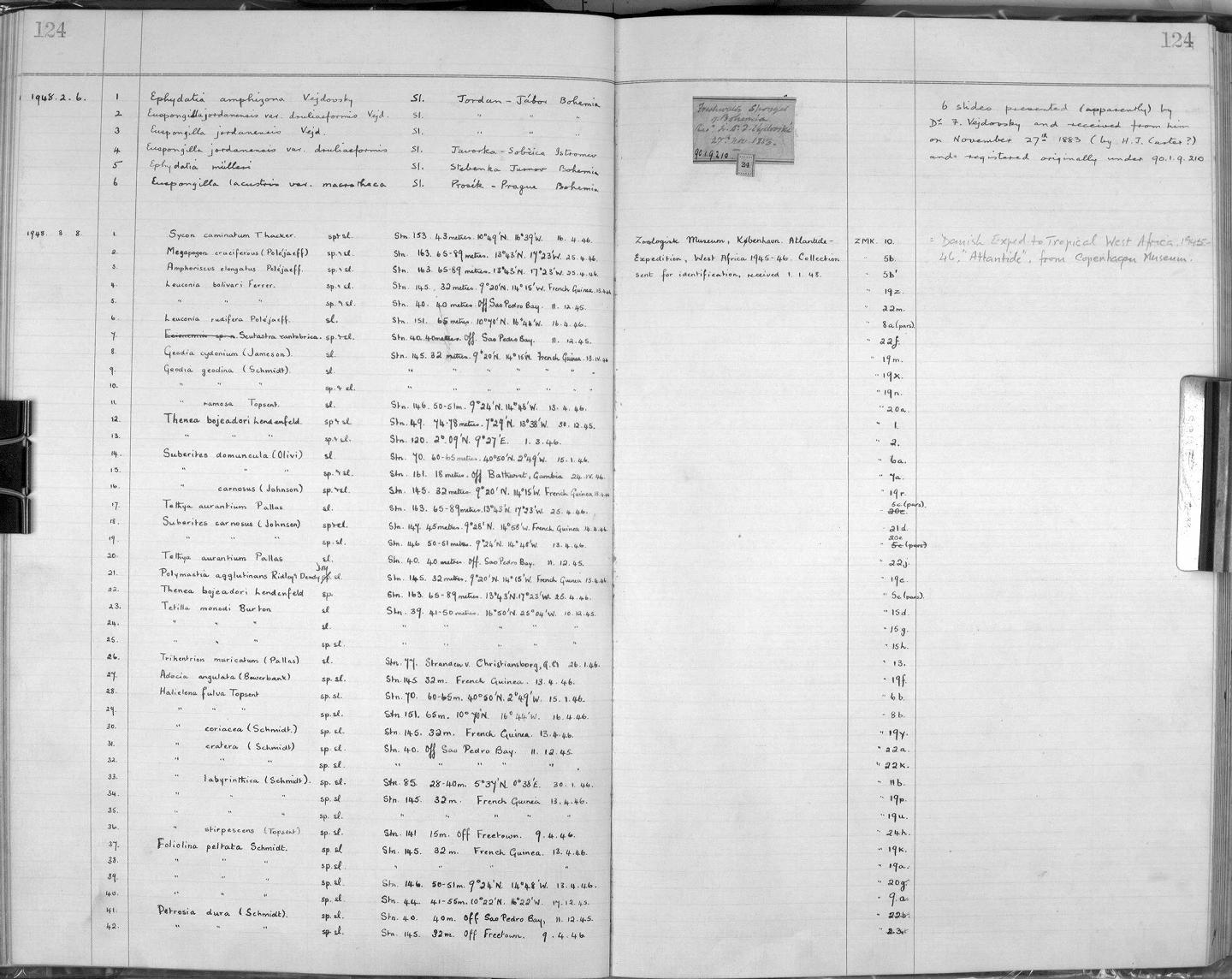 http://creativecommons.org/licenses/by/4.0/
http://creativecommons.org/licenses/by/4.0/
http://creativecommons.org/licenses/by/4.0/
http://creativecommons.org/licenses/by/4.0/
Classification
kingdom

Animalia

phylum

Porifera

class

Calcarea

order

Leucosolenida

family

Amphoriscidae

genus

Amphoriscus

species

Amphoriscus elongatus
Bibliographic References
Burton, M. (1956). The sponges of West Africa. <em>Atlantide Report (Scientific Results of the Danish Expedition to the Coasts of Tropical West Africa, 1945-1946, Copenhagen).</em> 4: 111-147.
Chagas, C.; Cavalcanti, F.F. (2021). Partial taxonomic revision of <i>Amphoriscus</i> Haeckel, 1870 (Porifera: Calcarea), with description of <i>A. decennis</i> sp. nov. <em>Zootaxa.</em> 5061(1): 39-68.
Poléjaeff, N. (1883). Report on the Calcarea dredged by H.M.S.'Challenger' during the years 1873-1876. <em>Report on the Scientific Results of the Voyage of H.M.S. 'Challenger', 1873–76. Zoology.</em> 8 (2): 1-76, pl. I-IX.