Gonialosa Regan, 1917
Dataset

GBIF Backbone Taxonomy

Rank

GENUS

Published in

Regan, Charles T. 1917. A revision of the clupeoid fishes of the genera Pomolobus, Brevoortia and Dorosoma and their allies. Annals and Magazine of Natural History, Including Zoology, Botany and Geology, Being a Continuation of the 'Magazine of Botany and Zoology', and of Louden and Charlesworth's 'Magazine of Natural History', Series 8 19: 297-316.
http://creativecommons.org/licenses/by/4.0/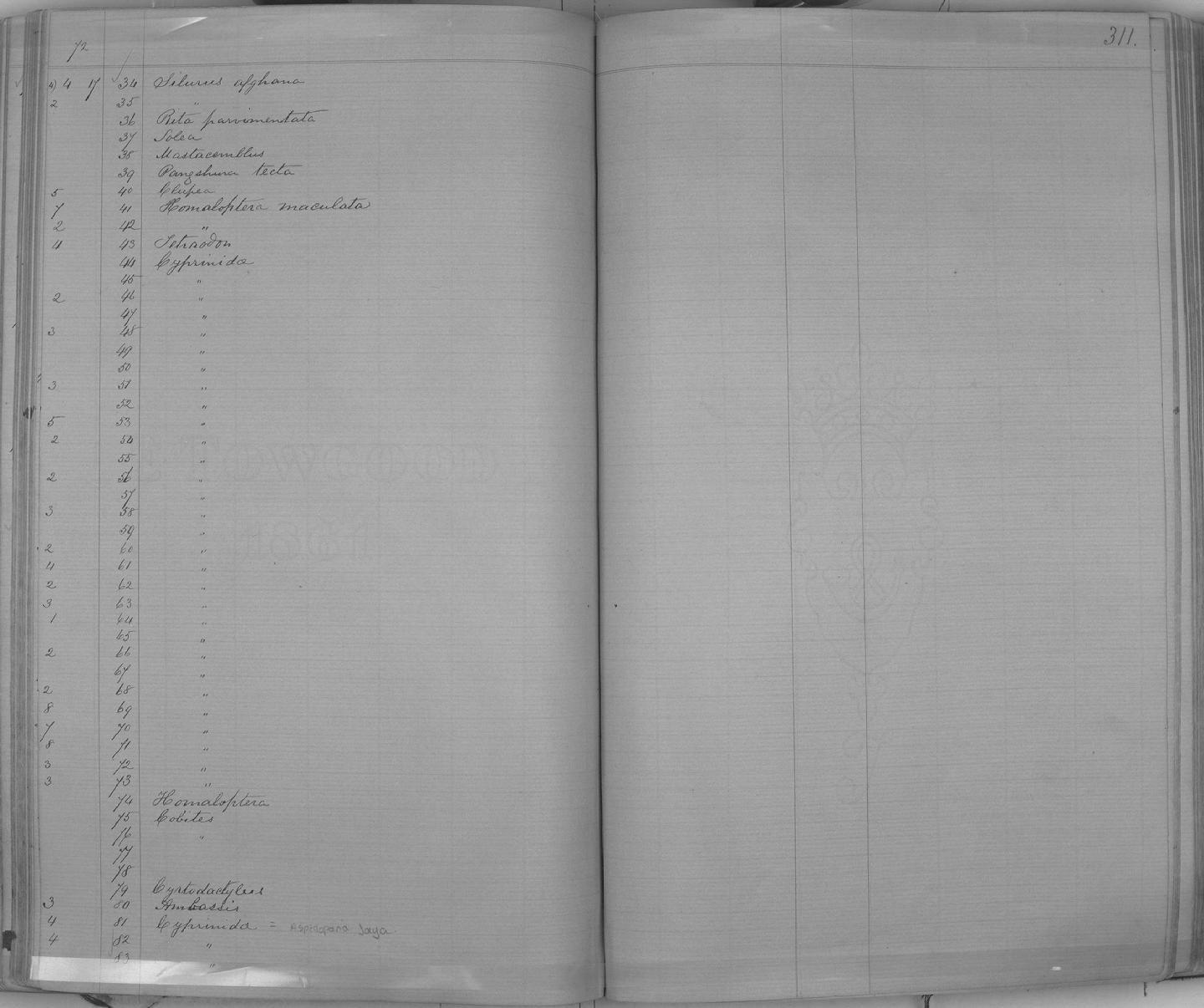 http://creativecommons.org/licenses/by/4.0/
http://creativecommons.org/licenses/by/4.0/
Usage Conditions Apply
Classification
kingdom

Animalia

phylum

Chordata

order

Clupeiformes

family

Clupeidae

genus

Gonialosa
Bibliographic References
Ann. Mag. Nat. Hist., (8) 19
Eschmeyer's Catalog of Fishes (online version), 2012 version.
Eschmeyer's Catalog of Fishes (online version), 2012 version.
Eschmeyer, William N., ed., 1998: Catalog of Fishes. Special Publication of the Center for Biodiversity Research and Information, no. 1, vol 1-3. 2905.
FishBase
Fricke, R., Eschmeyer, W. N. & Van der Laan, R. (eds). (2022). ECoF. Eschmeyer's Catalog of Fishes: Genera, Species, References. <em>California Academy of Sciences. San Francisco.</em> Electronic version accessed dd mmm 2022.
Neave, S. A. (1939-1996). Nomenclator Zoologicus vol. 1-10 Online. [developed by uBio, hosted online at MBLWHOI Library].
Neave, S. A. (1939-1996). Nomenclator Zoologicus vol. 1-10 Online. [developed by uBio, hosted online at MBLWHOI Library].
Nelson, Joseph S., 1994: null. Fishes of the World, Third Edition. xvii + 600.
SN2000/Eschmeyer, 1998
SN2000/Eschmeyer, 1998
Whitehead, Peter J. P., 1985: Clupeoid Fishes of the World (Suborder Clupeoidei): An Annotated and Illustrated Catalogue of the Herrings, Sardines, Pilchards, Sprats, Shads, Anchovies and Wolf-herrings: Part 1 - Chirocentridae, Clupeidae and Pristigasteridae. FAO Fisheries Synopsis, no. 125, vol. 7, pt. 1. x + 303.
WoRMS (Mar 2013)
WoRMS (Mar 2013)