Apteronotus bonapartii (Castelnau, 1855)
Dataset

GBIF Backbone Taxonomy

Rank

SPECIES
http://creativecommons.org/licenses/by-nc-nd/4.0/
http://creativecommons.org/licenses/by-nc-nd/4.0/

http://creativecommons.org/licenses/by-nc-sa/3.0/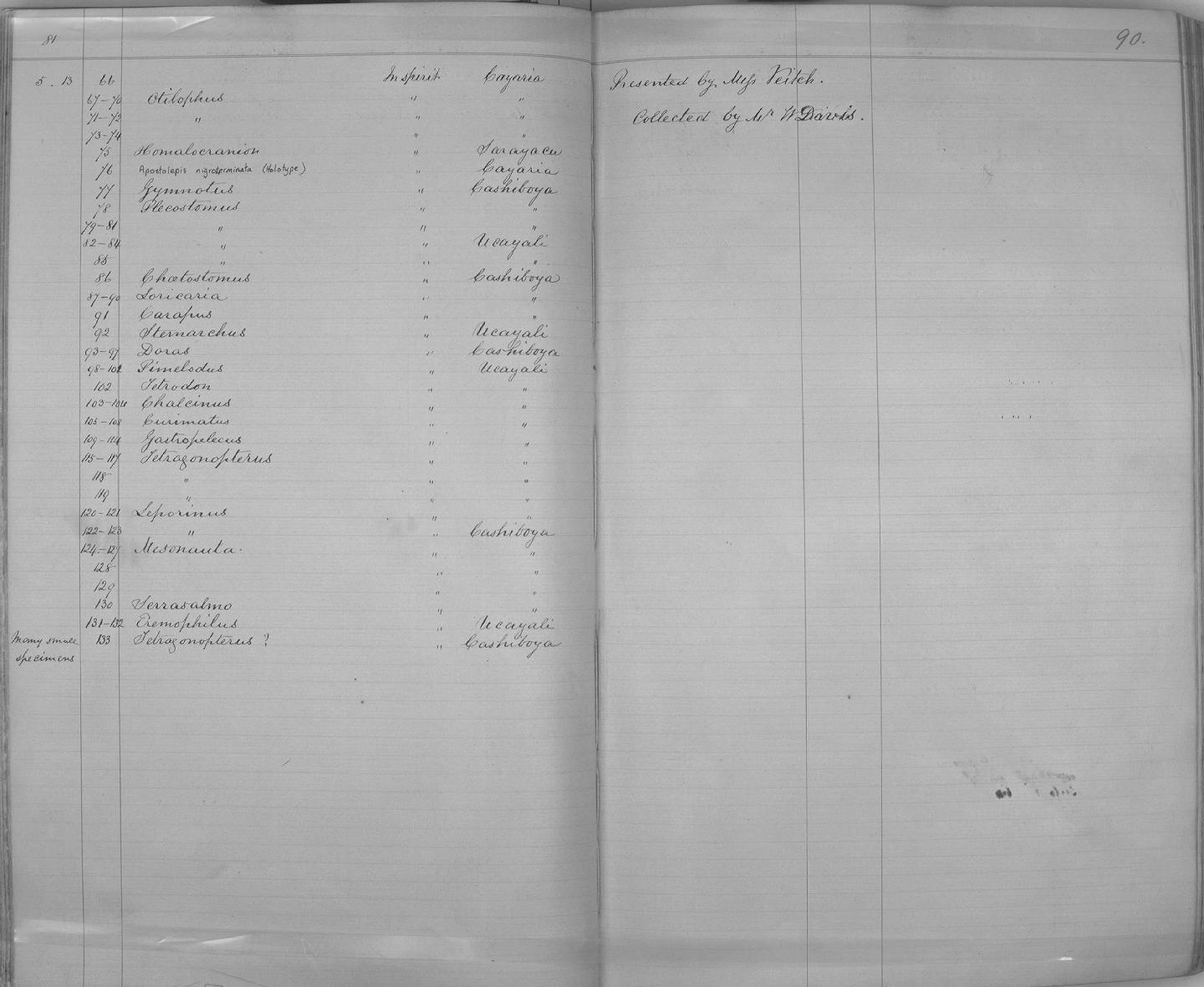 http://creativecommons.org/licenses/by/4.0/
http://creativecommons.org/licenses/by-nc-nd/4.0/
http://creativecommons.org/licenses/by/4.0/
http://creativecommons.org/licenses/by/4.0/
http://creativecommons.org/licenses/by/4.0/
Classification
kingdom

Animalia

phylum

Chordata

order

Gymnotiformes

family

Apteronotidae

genus

Apteronotus

species

Apteronotus bonapartii
Name
Synonyms

Homonyms

Common names

Anguila

in Spanish

Macana

in Spanish

Macana abteronotus

in Spanish

Macana perro

in Spanish

Sarrapu

in Portuguese

Soia

in Portuguese

波氏翎电鳗

in language.

波氏翎電鰻

in language.
Bibliographic References
Froese, R. & D. Pauly (Editors). (2021). FishBase. World Wide Web electronic publication. version (08/2021).
Galvis, G., Sánchez-Duarte, P., Mesa-Salazar, L., López-Pinto, Y., Gutiérrez-E, M., Gutiérrez-Cortéz, Á., Castaño, M., Castellanos, C. 2007. Peces de la Amazonía colombiana con énfasis en especies de interés ornamental. Incoder, 489p.
Maldonado-Ocampo, J. A. & J. S. Albert. 2003. Species diversity of gymnotiform fishes (Gymnotiformes, Teleostei) in Colombia. Biota Colombiana 4 (2): 147-165. | Hilton, E. J. & C. Cox Fernandes. 2017. Identity of "Apteronotus" bonapartii (Castelnau, 1855), a sexually dimorphic South American knifefish from the Amazon, with notes on its cranial osteology and on the taxonomic status of "Apteronotus" apurensis Fernández-Yépez, 1968 (Gymnotiformes, Apteronotidae). Proceedings of the Academy of Natural Sciences of Philadelphia 165: 91-103.