Studeriotes semperi (Studer, 1888)
Dataset

GBIF Backbone Taxonomy

Rank

SPECIES

Published in

Kükenthal, W. (1910). Alcyonaria. 1. Teil. In: Michaelsen, W. and R. Hartmeyer (Eds.), Die Fauna Sudwest-Australiens. Ergebnisse Der Hamburger Sudwest-Australischen Forschungsreise, 1905, 3 (1):1–108. https://www.marinespecies.org/aphia.php?p=sourcedetails&id=306905
http://creativecommons.org/publicdomain/zero/1.0/
http://creativecommons.org/publicdomain/zero/1.0/
http://creativecommons.org/publicdomain/zero/1.0/
http://creativecommons.org/publicdomain/zero/1.0/
http://creativecommons.org/publicdomain/zero/1.0/
http://creativecommons.org/publicdomain/zero/1.0/
http://creativecommons.org/publicdomain/zero/1.0/
http://creativecommons.org/licenses/by/4.0/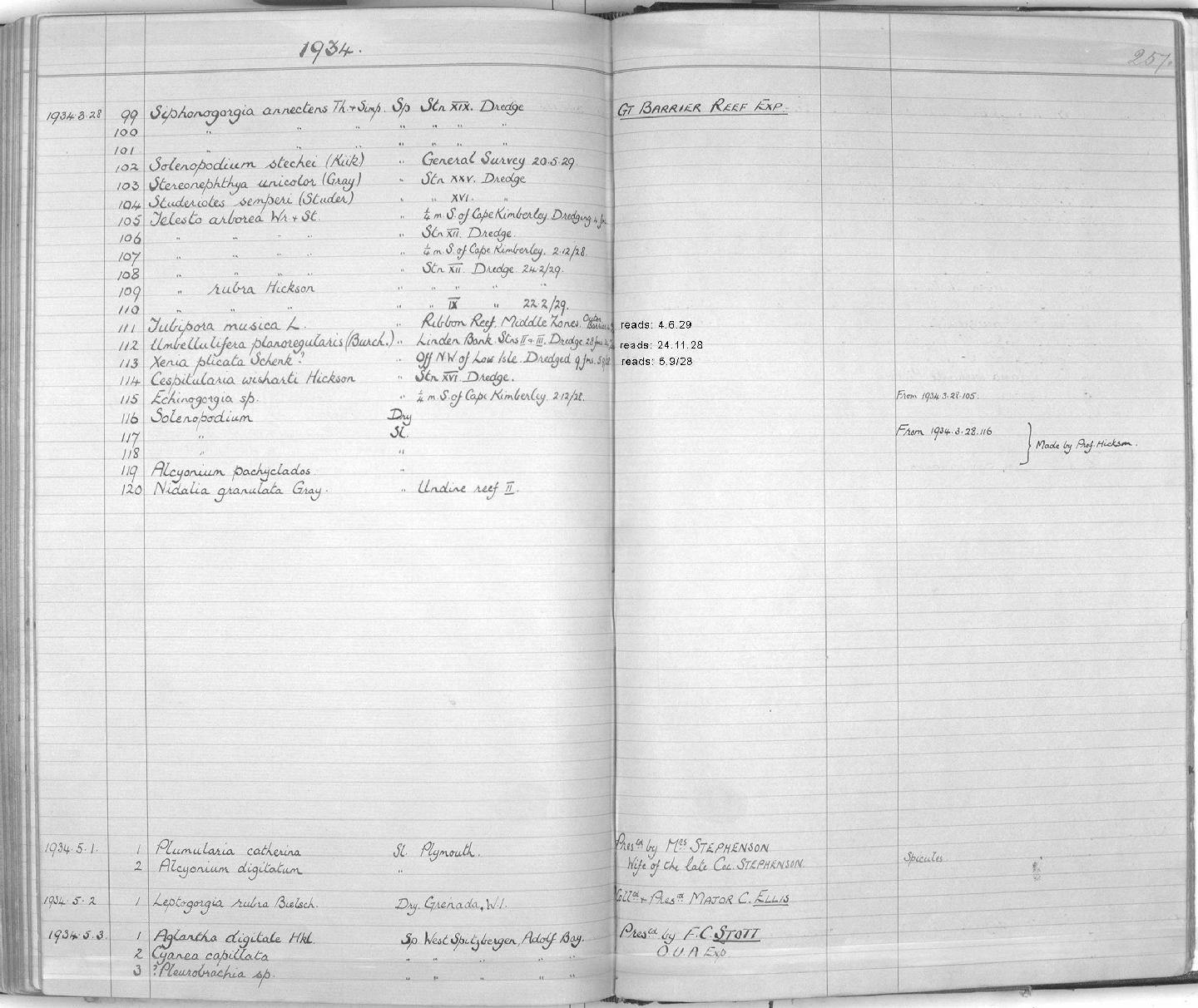 http://creativecommons.org/licenses/by/4.0/
http://creativecommons.org/licenses/by/4.0/
Classification
kingdom

Animalia

phylum

Cnidaria

class

Anthozoa

order

Alcyonacea

family

Paralcyoniidae

genus

Studeriotes

species

Studeriotes semperi
Bibliographic References
Imahara, Y. (1996). Previously recorded octocorals from Japan and adjacent seas. Precious Corals and Octocoral Research, 4-mei, 17-44
Kükenthal, W. (1910). Alcyonaria. 1. Teil. <em>In: Michaelsen, W. and R. Hartmeyer (Eds.), Die Fauna Sudwest-Australiens. Ergebnisse der Hamburger sudwest-australischen Forschungsreise, 1905.</em> 3 (1):1-108.
Liu, J.Y. [Ruiyu] (ed.). (2008). Checklist of marine biota of China seas. <em>China Science Press.</em> 1267 pp.
Macfadyen, L.M.I. (1936). Alcyonaria (Stolonifera, Alcyonacea, Telestacea and Gorgonacea). <em>Great Barrier Reef Expedition 1928-1929, Scientific Reports.</em> 5(2): 19-71, plates 1-5.
Verseveldt, J. (1971). Octocorallia from North-Western Madagascar (Part II). <em>Zoologische Verhandelingen.</em> 1-73, plates 1-15.
van Ofwegen, L.P.; Cairns, S.D. ; van der Land, J. (eds). (2000-2007). as a contribution to UNESCO-IOC Register of Marine Organisms.