Eugonatonotus Schmitt, 1926
Dataset

GBIF Backbone Taxonomy

Rank

GENUS

Published in

Schmitt, W. L. (1926). Report on the Crustacea Macrura (Families Peneidae, Campylonotidae and Pan­dalidæ) obtained by the F.I.S. "Endeavour" in Australian Seas. With notes on the species of "Penæus" described by Haswell and contained, in part, in the collections of the Mcleay Museum, at the University of Sydney. <em>Biological Results of the Fishing Experiments Carried on by the F.I.S."Endeavour"1909-14.</em> 5(6): 311-381.
http://creativecommons.org/licenses/by-nc-sa/4.0/
http://creativecommons.org/licenses/by-nc-sa/4.0/
http://creativecommons.org/licenses/by-nc-sa/4.0/
http://creativecommons.org/licenses/by-nc-sa/4.0/
http://creativecommons.org/licenses/by-nc-nd/4.0/
http://creativecommons.org/licenses/by-nc-nd/4.0/
http://creativecommons.org/licenses/by-nc-nd/4.0/
http://creativecommons.org/licenses/by/4.0/
http://creativecommons.org/licenses/by/4.0/
http://creativecommons.org/licenses/by/4.0/
http://creativecommons.org/licenses/by/4.0/
http://creativecommons.org/licenses/by/4.0/
http://creativecommons.org/licenses/by/4.0/
http://creativecommons.org/licenses/by/4.0/
http://creativecommons.org/licenses/by/4.0/
http://creativecommons.org/publicdomain/zero/1.0/
http://creativecommons.org/publicdomain/zero/1.0/
http://creativecommons.org/publicdomain/zero/1.0/
http://creativecommons.org/publicdomain/zero/1.0/
http://creativecommons.org/publicdomain/zero/1.0/
http://creativecommons.org/publicdomain/zero/1.0/
http://creativecommons.org/publicdomain/zero/1.0/
http://creativecommons.org/publicdomain/zero/1.0/
http://creativecommons.org/publicdomain/zero/1.0/
http://creativecommons.org/publicdomain/zero/1.0/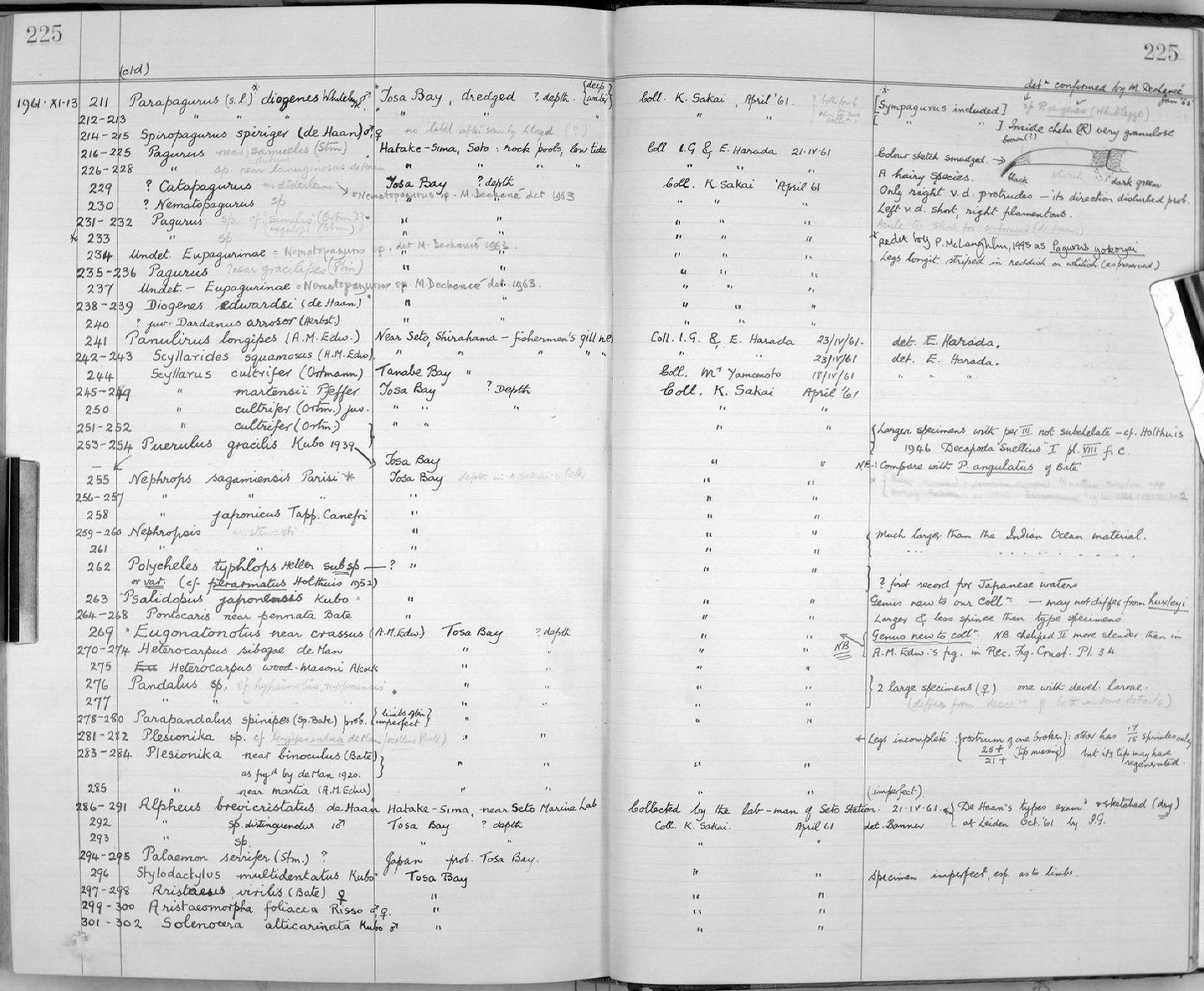 http://creativecommons.org/licenses/by/4.0/
http://creativecommons.org/licenses/by/4.0/
http://creativecommons.org/licenses/by/4.0/
http://creativecommons.org/licenses/by/4.0/
http://creativecommons.org/licenses/by/4.0/
http://creativecommons.org/licenses/by/4.0/
http://creativecommons.org/licenses/by/4.0/
http://creativecommons.org/licenses/by/4.0/
http://creativecommons.org/publicdomain/zero/1.0/
Classification
kingdom

Animalia

phylum

Arthropoda

class

Malacostraca

order

Decapoda

family

Eugonatonotidae

genus

Eugonatonotus
Name
Synonyms

Homonyms

Common names

ミカワエビ属

in Japanese
Bibliographic References
Biol. Res. "Endeavour" 1909-14, 5, pt. 6, corrigenda slip.
CoL2006
De Grave, S., Pentcheff, N.D., Ahyong, S.T., Chan, T.-Y., Crandall, K.A., Dworschak, P.C., Felder, D.L., Feldmann, R.M., Fransen, C.H.J.M., Goulding, L.Y.D., Lemaitre, R., Low, M.E.Y., Martin, J.W., Ng, P.K.L., Schweitzer, C.E., Tan, S.H., Tshudy, D. & Wetzer, R. (2009). A classification of living and fossil genera of decapod crustaceans. <em>Raffles Bulletin of Zoology.</em> supplement 21: 1-109.
De Grave, S., Pentcheff, N.D., Ahyong, S.T., Chan, T.-Y., Crandall, K.A., Dworschak, P.C., Felder, D.L., Feldmann, R.M., Fransen, C.H.J.M., Goulding, L.Y.D., Lemaitre, R., Low, M.E.Y., Martin, J.W., Ng, P.K.L., Schweitzer, C.E., Tan, S.H., Tshudy, D. & Wetzer, R. (2009). A classification of living and fossil genera of decapod crustaceans. <em>Raffles Bulletin of Zoology.</em> supplement 21: 1-109.
De Grave, S., Pentcheff, N.D., Ahyong, S.T., Chan, T.-Y., Crandall, K.A., Dworschak, P.C., Felder, D.L., Feldmann, R.M., Fransen, C.H.J.M., Goulding, L.Y.D., Lemaitre, R., Low, M.E.Y., Martin, J.W., Ng, P.K.L., Schweitzer, C.E., Tan, S.H., Tshudy, D. & Wetzer, R. (2009). A classification of living and fossil genera of decapod crustaceans. <em>Raffles Bulletin of Zoology.</em> supplement 21: 1-109.
De Grave, S.; Fransen, C.H.J.M. (2011). Carideorum catalogus: the recent species of the dendrobranchiate, stenopodidean, procarididean and caridean shrimps (Crustacea: Decapoda). <em>Zoologische Mededelingen, Leiden.</em> 85(9): 195-589.
De Grave, Sammy, and C. H. J. M. Fransen, 2011: Carideorum catalogus: the recent species of the Dendrobranchiate, Stenopodidean, Procarididean and Caridean Shrimps (Crustacea: Decapoda). Zoologische Mededelingen, vol. 85, no. 9. 195-589.
Holthuis, L. B., 1993: null. The recent genera of the Caridean and Stenopodidean shrimps (Crustacea, Decapoda): with an appendix on the order Amphionidacea. 328.
International Commission on Zoological Nomenclature. Opinion 470 Addition to the Official List of Generic Names in Zoology of the names of one hundred and two genera of Caridea (class Crustacea, order Decapoda) and the use of the Plenary Powers for various purposes in connection therewith.Opinions and declarations rendered by the International Commission on Zoological Nomenclature 16(9), 129-202 (1957)
Neave, S. A. (1939-1996). Nomenclator Zoologicus vol. 1-10 Online. [developed by uBio, hosted online at MBLWHOI Library].
Neave, S. A. (1939-1996). Nomenclator Zoologicus vol. 1-10 Online. [developed by uBio, hosted online at MBLWHOI Library].
SN2000/Abele & Felgenhauer, 1982
Schmitt, W. L. (1926). Report on the Crustacea Macrura (Families Peneidae, Campylonotidae and Pan­dalidæ) obtained by the F.I.S. "Endeavour" in Australian Seas. With notes on the species of "Penæus" described by Haswell and contained, in part, in the collections of the Mcleay Museum, at the University of Sydney. <em>Biological Results of the Fishing Experiments Carried on by the F.I.S."Endeavour"1909-14.</em> 5(6): 311-381.
WoRMS (Mar 2013)
WoRMS (Mar 2013)