Mesocalanus tenuicornis (Dana, 1849)
Dataset

GBIF Backbone Taxonomy

Rank

SPECIES

Published in

Reorganization of North Atlantic copepod biodivers
Usage Conditions Apply
Usage Conditions Apply
Usage Conditions Apply
Usage Conditions Apply
Usage Conditions Apply
Usage Conditions Apply
Usage Conditions Apply
Usage Conditions Apply
Usage Conditions Apply
Usage Conditions Apply
Usage Conditions Apply
Usage Conditions Apply
Usage Conditions Apply
Usage Conditions Apply
Usage Conditions Apply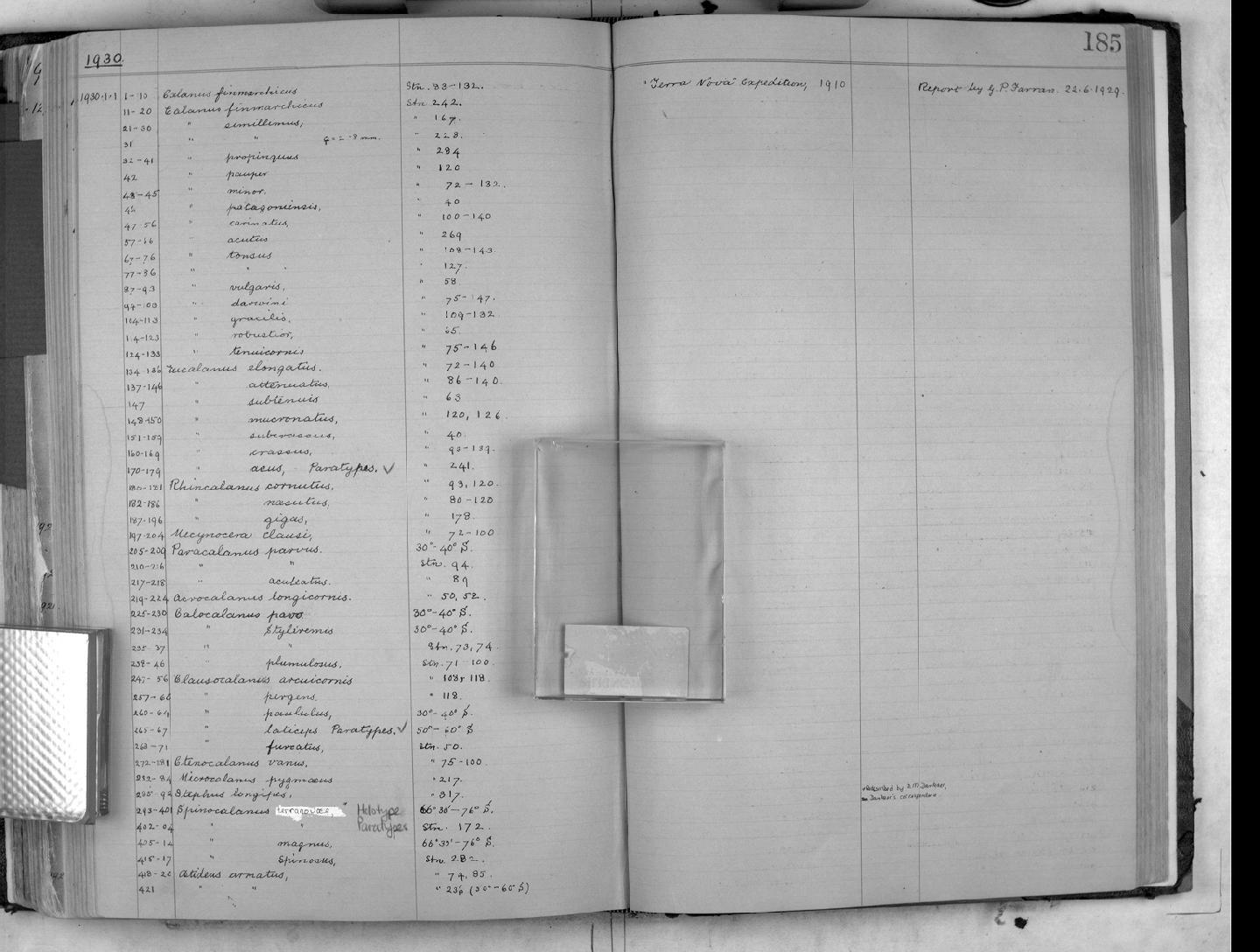 http://creativecommons.org/licenses/by/4.0/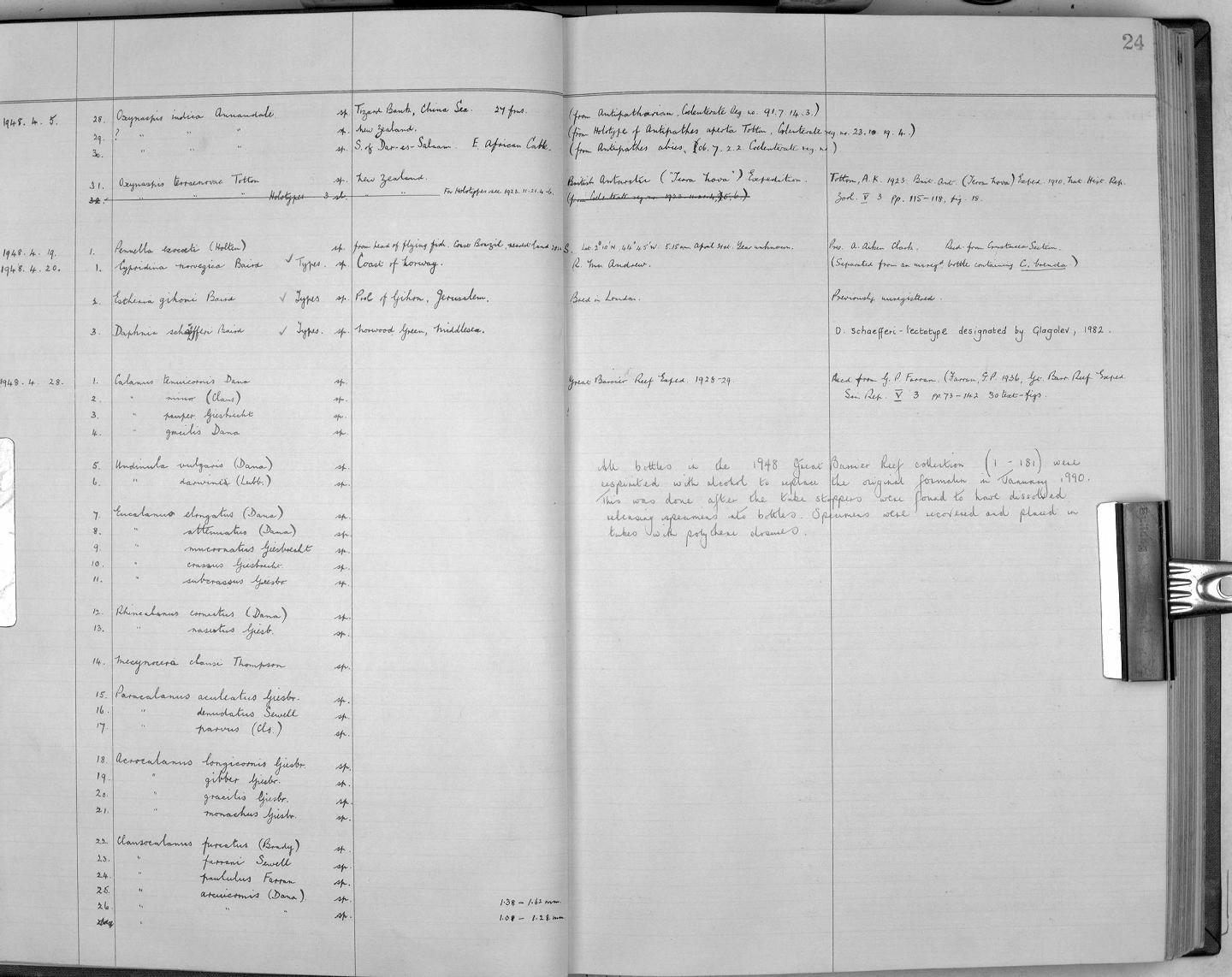 http://creativecommons.org/licenses/by/4.0/
Usage Conditions Apply
Usage Conditions Apply
Usage Conditions Apply
Usage Conditions Apply
Usage Conditions Apply
http://creativecommons.org/publicdomain/zero/1.0/
Classification
kingdom

Animalia

phylum

Arthropoda

class

Copepoda

order

Calanoida

family

Calanidae

genus

Mesocalanus

species

Mesocalanus tenuicornis
Bibliographic References
Boxshall, G. (2001). Copepoda (excl. Harpacticoida), <B><I>in</I></B>: Costello, M.J. <i>et al.</i> (Ed.) (2001). <i>European register of marine species: a check-list of the marine species in Europe and a bibliography of guides to their identification. Collection Patrimoines Naturels,</i> 50: pp. 252-268
Bradford, Janet M., and John B. Jillett, 1974: A revision of Generic definitions in the Calanidae (Copepoda, Calanoida). Crustaceana, vol. 27, pt. 1. 5-16.
Brun, P., M.R. Payne & T. Kiørboe. (2017). A trait database for marine copepods. <em>Earth System Science Data.</em> 9(1):99-113. 10.5194/essd-9-99-2017
Liu, J.Y. [Ruiyu] (ed.). (2008). Checklist of marine biota of China seas. <em>China Science Press.</em> 1267 pp.
Prusova, I.Y., S.L. Smith & E. Popova.  2012.  Calanoid copepods of the Arabian Sea region.  Sultan Qaboos University, Academic Publication Board, Muscat, Oman  240 pp., 240 figs. (2011).
Suárez-Morales, E., J.W. Fleeger & P.A. Montagna. (2009). Free-living Copepoda (Crustacea) of the Gulf of Mexico. <em>In: Felder, D. L. & D.K. Camp [Eds]. Gulf of Mexico: origin, waters, and biota. Volume 1, Biodiversity. Texas A&M University Press, 1393 pp.</em> Chapter pagination: 841-869.
Webber, W.R., G.D. Fenwick, J.M. Bradford-Grieve, S.G. Eagar, J.S. Buckeridge, G.C.B. Poore, E.W. Dawson, L. Watling, J.B. Jones, J.B.J. Wells, N.L. Bruce, S.T. Ahyong, K. Larsen, M.A. Chapman, J. Olesen, J.S. Ho, J.D. Green, R.J. Shiel, C.E.F. Rocha, A. Lörz, G.J. Bird & W.A. Charleston. (2010). Phylum Arthropoda Subphylum Crustacea: shrimps, crabs, lobsters, barnacles, slaters, and kin. <em>in: Gordon, D.P. (Ed.) (2010). New Zealand inventory of biodiversity: 2. Kingdom Animalia: Chaetognatha, Ecdysozoa, Ichnofossils.</em> pp. 98-232 (COPEPODS 21 pp.).