Lucicutia gaussae Grice, 1963
Dataset

GBIF Backbone Taxonomy

Rank

SPECIES

Published in

Grice, G. D. (1963). Deep water copepods from the western North Atlantic with notes on five species. Bulletin of Marine Science of the Gulf and Caribbean, 13(4):493–501, fig. 1. (xii–1963). https://www.marinespecies.org/copepoda/aphia.php?p=sourcedetails&id=89850
Usage Conditions Apply
http://creativecommons.org/licenses/by/4.0/
http://creativecommons.org/licenses/by/4.0/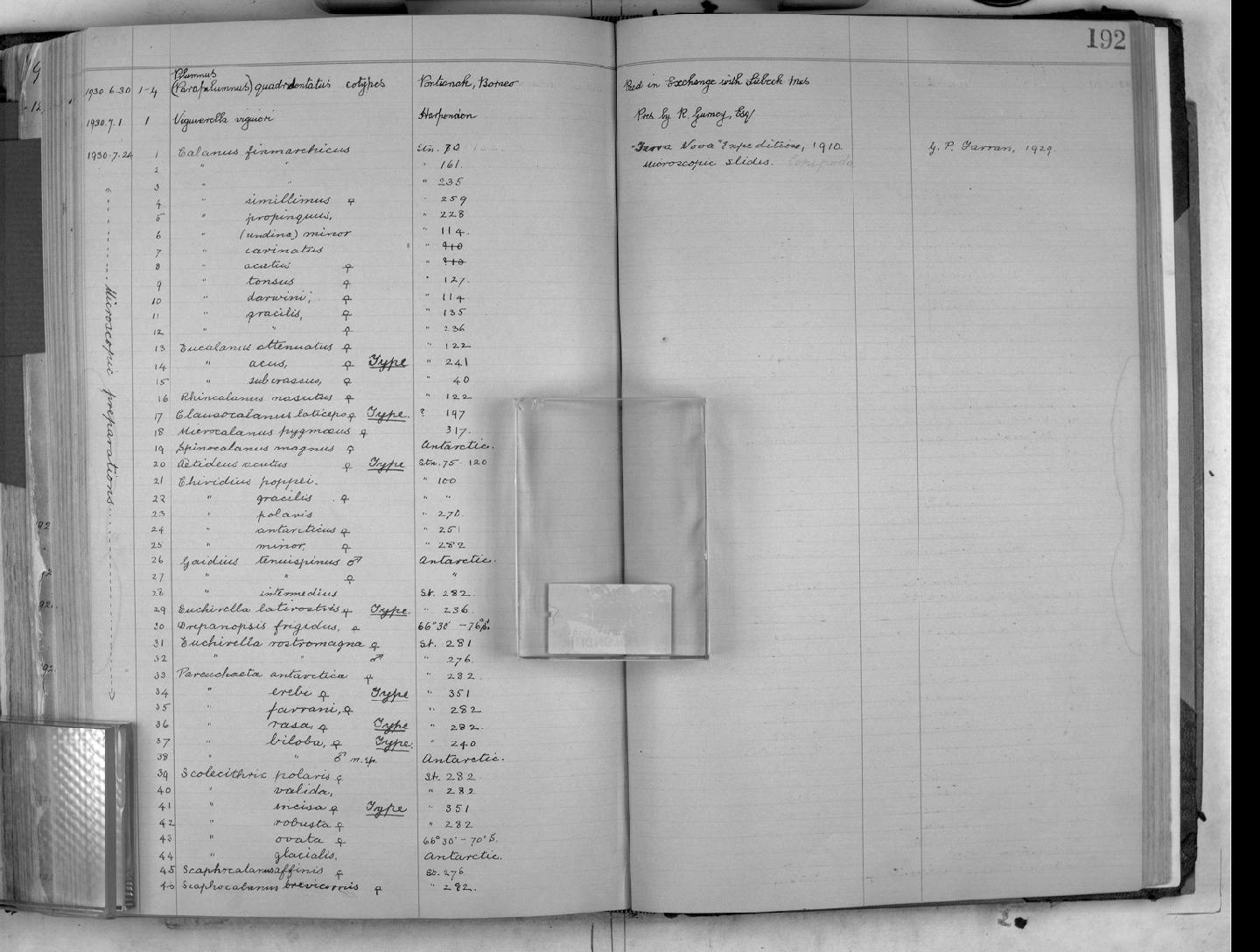 http://creativecommons.org/licenses/by/4.0/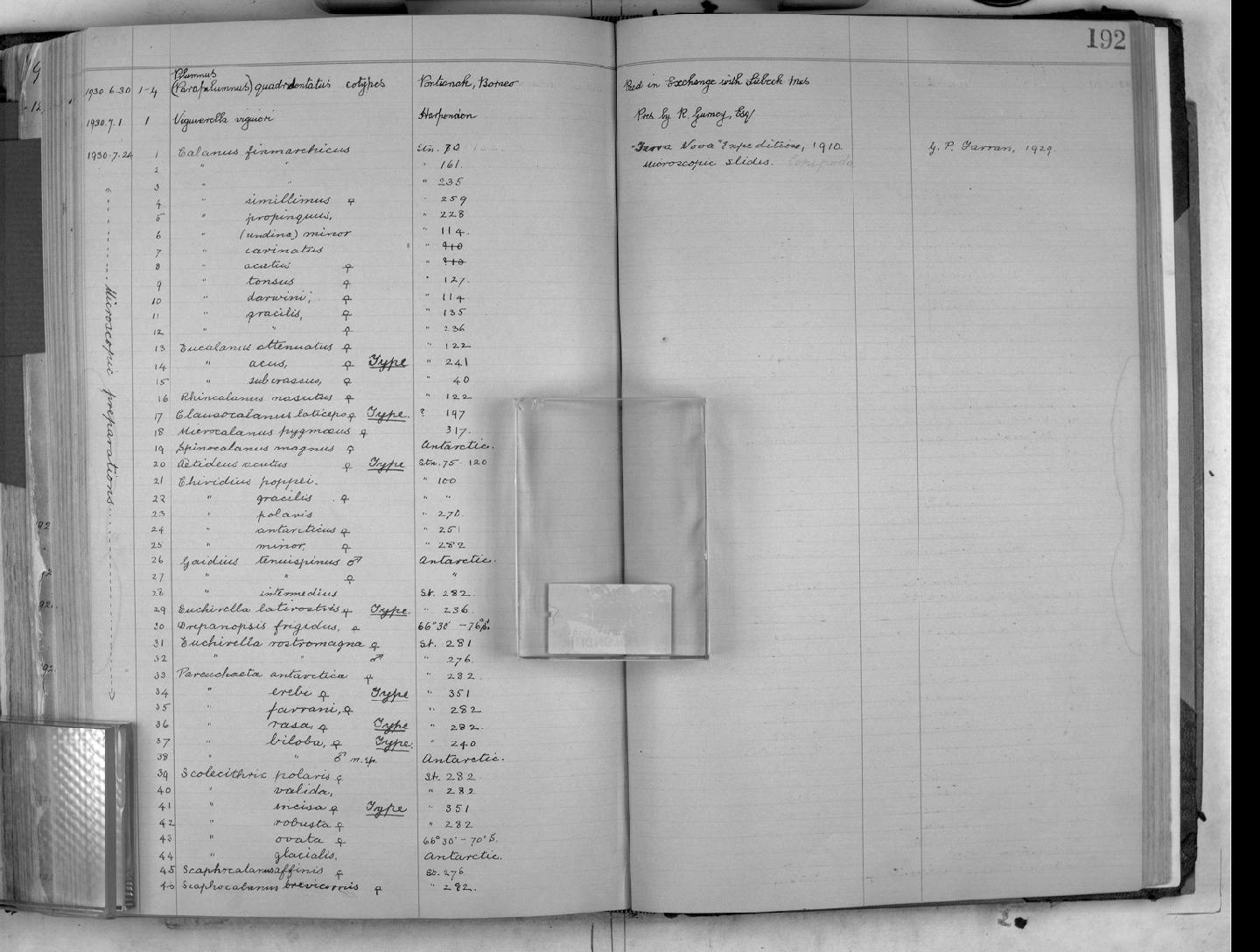 http://creativecommons.org/licenses/by/4.0/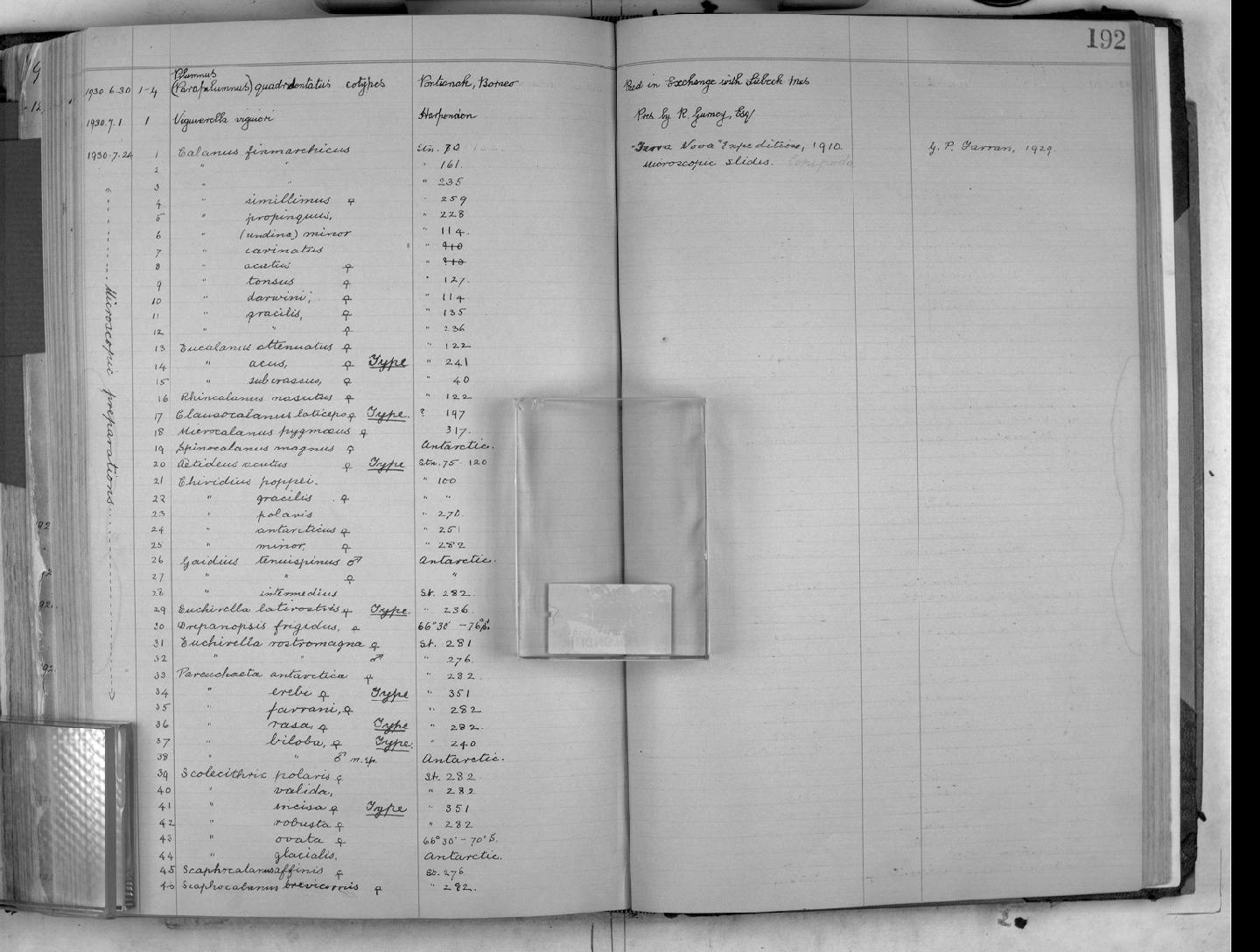 http://creativecommons.org/licenses/by/4.0/
http://creativecommons.org/licenses/by/4.0/
Classification
kingdom

Animalia

phylum

Arthropoda

class

Copepoda

order

Calanoida

family

Lucicutiidae

genus

Lucicutia

species

Lucicutia gaussae
Bibliographic References
Boxshall, G. (2001). Copepoda (excl. Harpacticoida), <B><I>in</I></B>: Costello, M.J. <i>et al.</i> (Ed.) (2001). <i>European register of marine species: a check-list of the marine species in Europe and a bibliography of guides to their identification. Collection Patrimoines Naturels,</i> 50: pp. 252-268
Bradford-Grieve, J. M., E. L. Markhaseva, Carlos Rocha, and Bernardo Abiahy / D. Boltovskoy, ed., 1999: Copepoda. South Atlantic Zooplankton, vol. 2. 869-1098.
Brun, P., M.R. Payne & T. Kiørboe. (2017). A trait database for marine copepods. <em>Earth System Science Data.</em> 9(1):99-113. 10.5194/essd-9-99-2017
Grice, G.D. & K. Hulsemann. (1967). Bathypelagic calanoid copepods of the western Indian Ocean. <em>Proceedings of the United States National Museum.</em> 122(3583):1-67, figs. 1-319.
Grice, G.D. (1963). Deep water copepods from the western North Atlantic with notes on five species. Bulletin of Marine Science of the Gulf and Caribbean 13(4):493-501, fig. 1. (xii-1963)
Hulsemann, K. (1966). A revision of the genus Lucicutia (Copepoda: Calanoida) with a key to its species. Bulletin of Marine Science 16(4):702-747, figs. 1-126, tabs. 1-2.
Liu, J.Y. [Ruiyu] (ed.). (2008). Checklist of marine biota of China seas. <em>China Science Press.</em> 1267 pp.
Prusova, I.Y., S.L. Smith & E. Popova.  2012.  Calanoid copepods of the Arabian Sea region.  Sultan Qaboos University, Academic Publication Board, Muscat, Oman  240 pp., 240 figs. (2011).
Suárez-Morales, E., J.W. Fleeger & P.A. Montagna. (2009). Free-living Copepoda (Crustacea) of the Gulf of Mexico. <em>In: Felder, D. L. & D.K. Camp [Eds]. Gulf of Mexico: origin, waters, and biota. Volume 1, Biodiversity. Texas A&M University Press, 1393 pp.</em> Chapter pagination: 841-869.