Pyrgo serrata (Bailey, 1861)
Dataset

GBIF Backbone Taxonomy

Rank

SPECIES

Published in

Barker, R. W. (1960). Taxonomic notes on the species figured by H.B. Brady in his report of the foraminifera dredged by HMS Challenger during the years 1873-1876. SEPM Special Publication, 9: 1–238. https://doi.org/10.2110/pec.60.01
http://creativecommons.org/licenses/by/4.0/
http://creativecommons.org/licenses/by/4.0/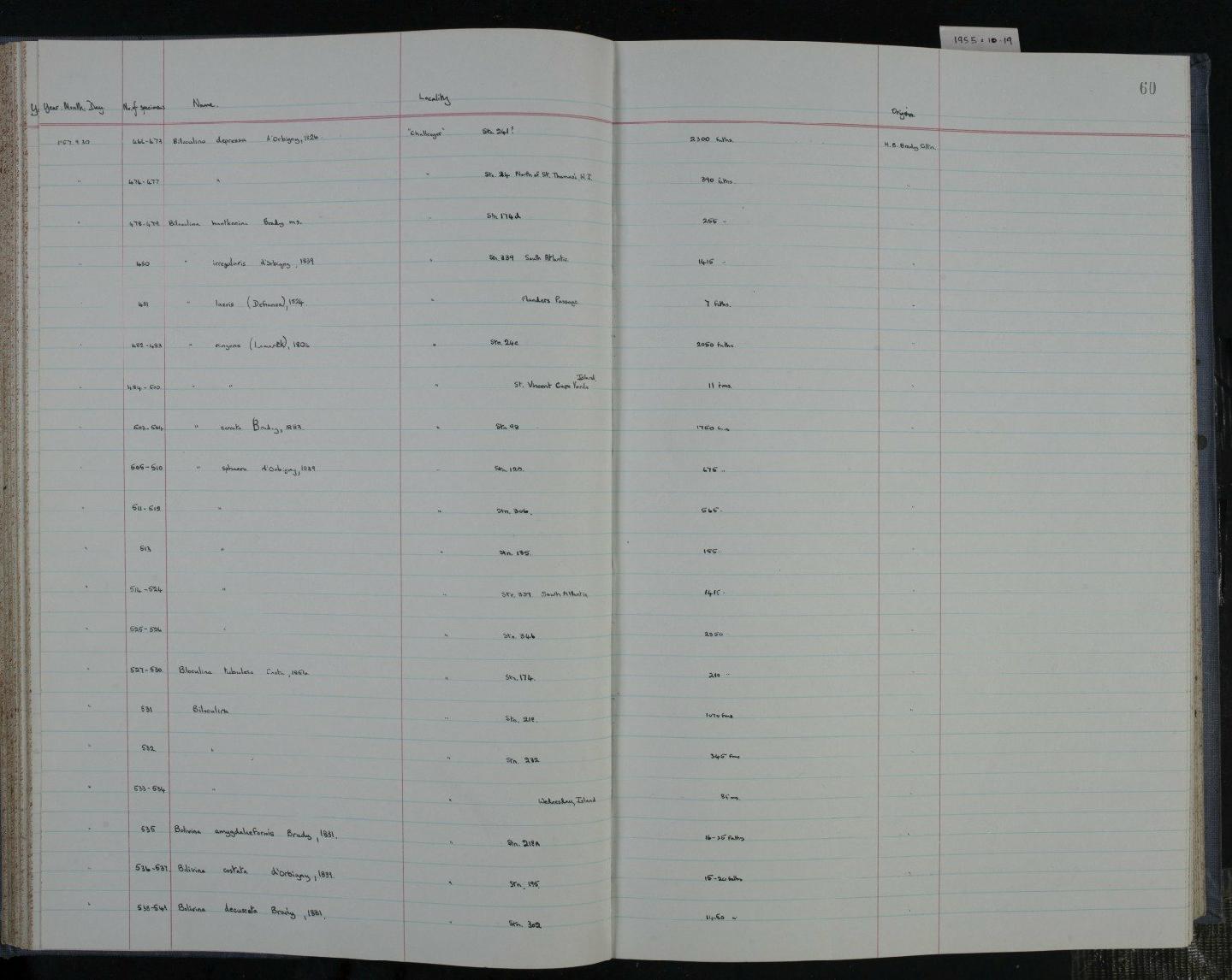 http://creativecommons.org/licenses/by/4.0/
Classification
kingdom

Chromista

phylum

Foraminifera

class

Tubothalamea

order

Miliolida

family

Hauerinidae

genus

Pyrgo

species

Pyrgo serrata
Bibliographic References
Barker, R. W. (1960). Taxonomic notes on the species figured by H.B. Brady in his report of the foraminifera dredged by HMS Challenger during the years 1873-1876. <em>SEPM Special Publication.</em> 9: 1-238.
Cushman, J. A. (1929). The Foraminifera of the Atlantic Ocean pt. 6: Miliolidae, Ophthalmidiidae, and Fischerinidae. <em>Bulletin of the United States National Museum.</em> (104): i-129. 10.5479/si.03629236.104.5
Holbourn, A.E.; Henderson, A.S. 2002. Re-illustration and Revised Taxonomy for Selected Deep-sea Benthic Foraminifers. Palaeontologia Electronica 4: 34.
Liu, J.Y. [Ruiyu] (ed.). (2008). Checklist of marine biota of China seas. <em>China Science Press.</em> 1267 pp.
Sen Gupta, B. K.; Smith, L. E.; Machain-Castillo, M. L. (2009). Foraminifera of the Gulf of Mexico in Felder, D.L. and D.K. Camp (eds.), Gulf of Mexico–Origins, Waters, and Biota. <em>Biodiversity. Texas A&M Press, College Station, Texas.</em> 87-129.