Ophichthus cylindroideus (Ranzani, 1839)
Dataset

GBIF Backbone Taxonomy

Rank

SPECIES
Usage Conditions Apply
Usage Conditions Apply
Usage Conditions Apply
Usage Conditions Apply
Usage Conditions Apply
Usage Conditions Apply
Usage Conditions Apply
Usage Conditions Apply
Usage Conditions Apply
Usage Conditions Apply
Usage Conditions Apply
Usage Conditions Apply
Usage Conditions Apply
Usage Conditions Apply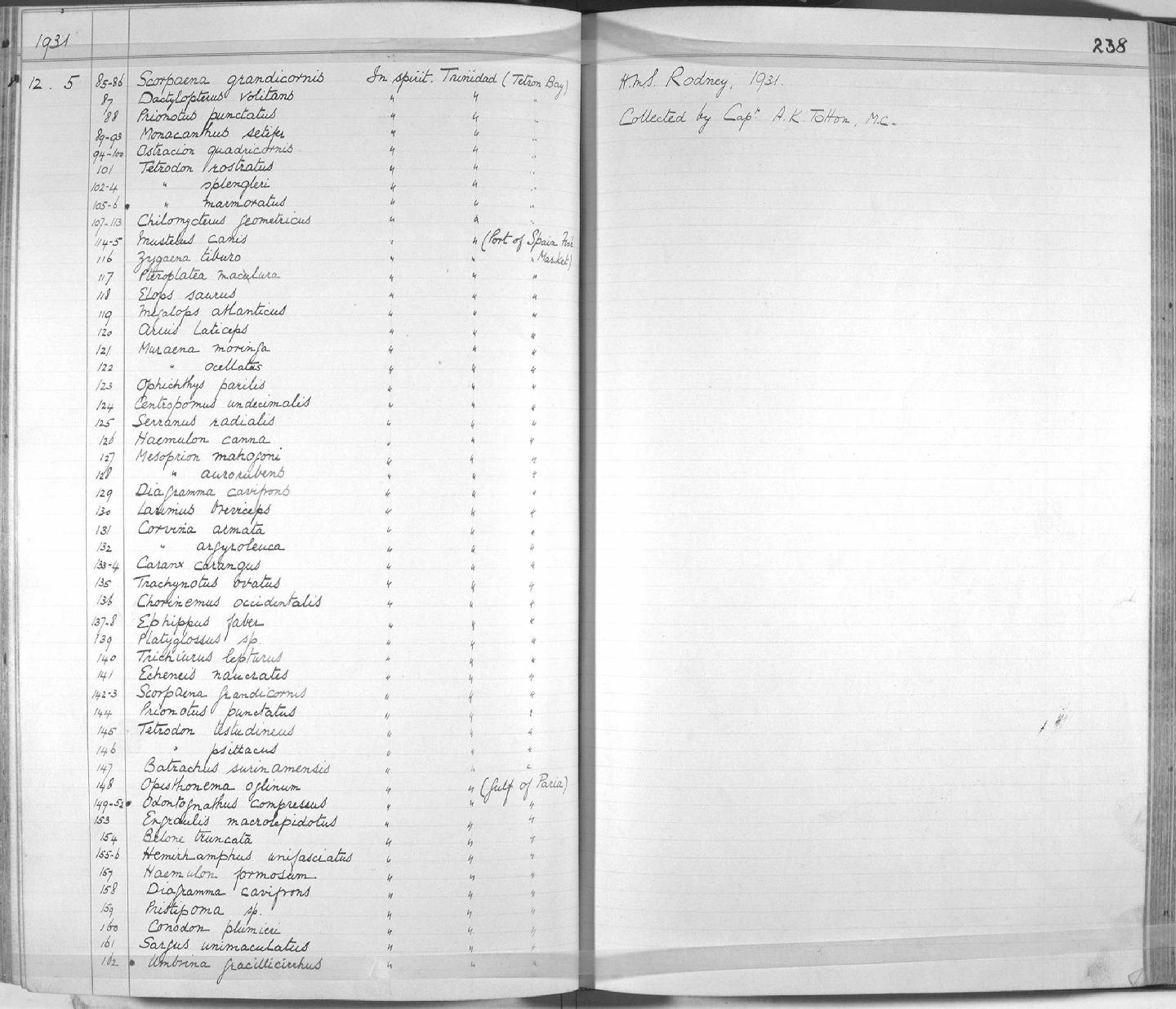 http://creativecommons.org/licenses/by/4.0/
http://creativecommons.org/licenses/by/4.0/
http://creativecommons.org/licenses/by/4.0/
http://creativecommons.org/licenses/by/4.0/
http://creativecommons.org/licenses/by/4.0/
http://creativecommons.org/licenses/by/4.0/
http://creativecommons.org/licenses/by-nc-nd/4.0/
Classification
kingdom

Animalia

phylum

Chordata

order

Anguilliformes

family

Ophichthidae

genus

Ophichthus

species

Ophichthus cylindroideus
Name
Synonyms

Homonyms

Common names

Cobra-do-mar

in Portuguese

Dusky Snake Eel

in English

Dusky snake eel

in English

Hadař zelenavý

in Czech

Jucutuca

in Portuguese

Moréia

in Portuguese

Muçum

in Portuguese

Muçum-do-mar

in Portuguese

Porongo

in Portuguese

Safio

in Spanish

Safío

in Spanish

Serpenton sombre

in French

Silinderjas teravsabaangerjas

in Estonian

Tentacle-nose eel

in English

Tieso lucio

in Spanish

Tsunohige-umihebi

in Japanese

dusky snake eel

in English

safío

in Spanish

圆筒蛇鳗

in language.

圓筒蛇鰻

in language.

黑緣蛇鰻

in language.

黑缘蛇鳗

in language.

Dusky Snake Eel

in English

Safio

in Spanish

Safío

in Spanish

Serpenton Sombre

in French

Tentacle-nose Eel

in English

Tieso Lucio

in Spanish
Bibliographic References
Böhlke, E. B., J. E. Böhlke, M. M. Leiby, J. E. McCosker, et al. / Böhlke, Eugenia B., ed., 1989: Orders Anguilliformes and Saccopharyngiformes. Fishes of the Western North Atlantic, no. 1, pt. 9, vol. 1. xvii + 1-656.
Claro, Rodolfo, and Lynne R. Parenti / Claro, Rodolfo, Kenyon C. Lindeman, and L. R. Parenti, eds., 2001: Chapter 2: The Marine Ichthyofauna of Cuba. Ecology of the Marine Fishes of Cuba. 21-57.
Froese, R. & D. Pauly (Editors). (2021). FishBase. World Wide Web electronic publication. version (08/2021).