Acropora paniculata Verrill, 1902
Dataset

GBIF Backbone Taxonomy

Rank

SPECIES

Published in

Verrill AE. (1902). Notes on corals of the genus Acropora (Madrepora Lam.) with new descriptions and figures of types, and of several new species. Transactions of the Connecticut Academy of Arts and Sciences, 11: 207–266, pls. 36, 36A–F. https://www.marinespecies.org/scleractinia/aphia.php?p=sourcedetails&id=302148
http://creativecommons.org/publicdomain/zero/1.0/
http://creativecommons.org/publicdomain/zero/1.0/
http://creativecommons.org/publicdomain/zero/1.0/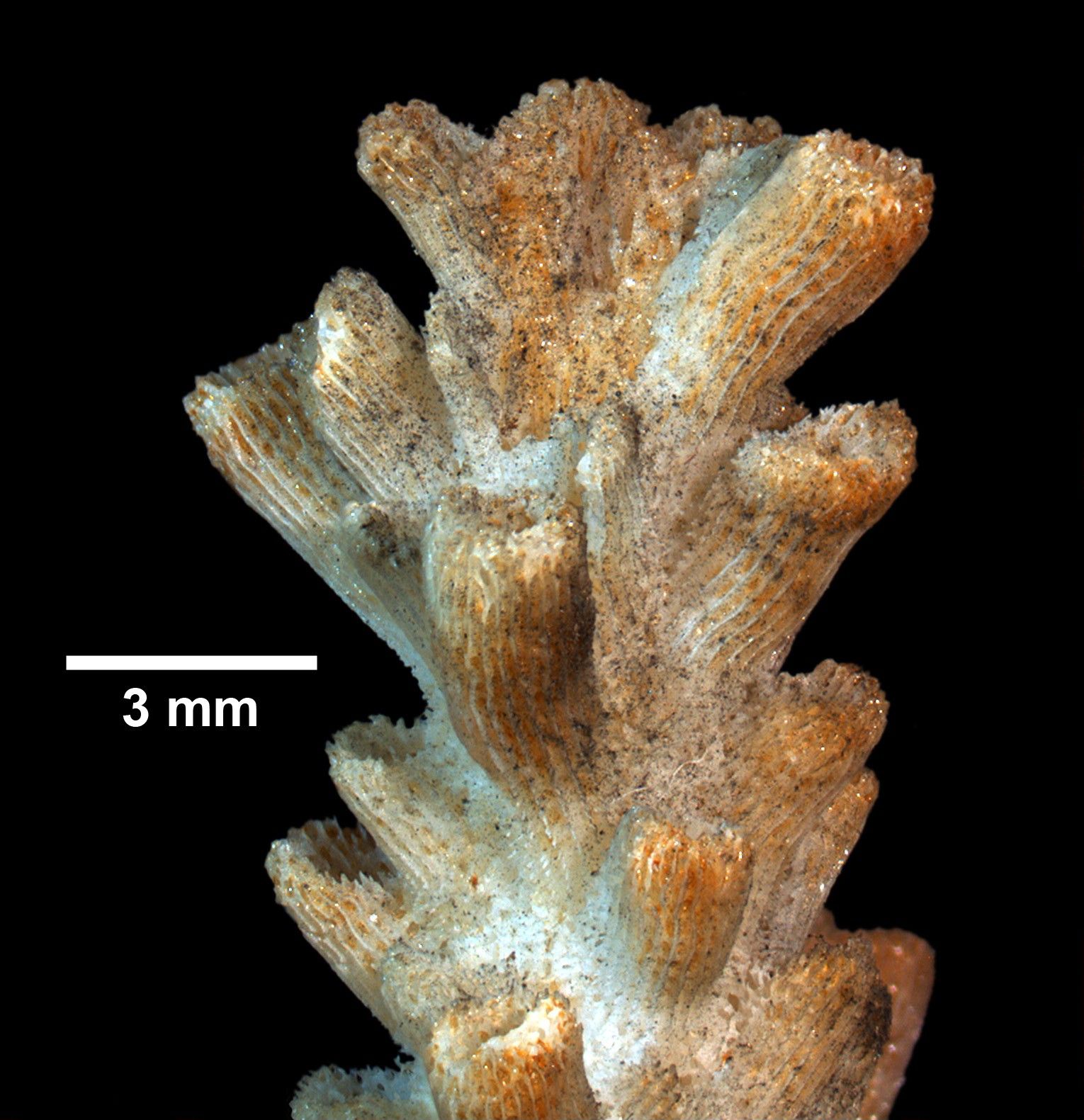 http://creativecommons.org/publicdomain/zero/1.0/
http://creativecommons.org/publicdomain/zero/1.0/
http://creativecommons.org/publicdomain/zero/1.0/
Classification
kingdom

Animalia

phylum

Cnidaria

class

Anthozoa

order

Scleractinia

family

Acroporidae

genus

Acropora

species

Acropora paniculata
Bibliographic References
Cairns SD, Hoeksema BW, van der Land J. (1999). Appendix: List of extant stony corals. <em>Atoll Research Bulletin.</em> 459: 13-46.
Cairns SD, Hoeksema BW, van der Land J. (2007). as a contribution to UNESCO-IOC Register of Marine Organisms.
Cairns, Stephen D., 1999: Species richness of recent Scleractinia. Atoll Research Bulletin, no. 59. 1-46.
DeFelice, R.; Minton, D.; Godwin, L. S. (2002). Records of Shallow-Water Marine Invertebrates from French Frigate Shoals, Northwestern Hawaiian Islands, with a Note on Noningenous Species: Report to U.S. Fish & Wildlife Service. Bishop Museum. Honolulu, Hawaii., pp. 78.
Fenner, D. P. (2005). Corals of Hawai'i. A Field Guide to the Hard, Black, and Soft Corals of Hawai'i and the Northwest Hawaiian Islands, Including Midway. <em>Mutual Publishing, Ltd., Honolulu.</em> 144 pp.
Maragos, J. E. (1977). Order Scleractinia, Stony Corals. Dennis M. Devaney and Lucius G. Eldredge (eds.). Bishop Museum Press. Honolulu, Hawaii, pp. 84
Maragos, J. E.; Kenyon, J. (2004). Rose Atoll coral data compiled from US Fish and Wildlife Service 1994, Townsend Cromwell 2002, and Sette 2004 surveys [Table 10]. UNPUBLISHED, Unpublished
Maragos, J. E.; Potts, D. C.; Aeby, G.; Gulko, D.; Kenyon, J.; Siciliano, D.; VanRavenswaay, D. (2004). 2000-2002 rapid ecological assessment of coral (Anthozoa) on shallow reefs of the Northwestern Hawaiian Islands. Part 1: Species and distribution. Pacific Science, 58(2): 211-230
Maragos, J. E.; VanRavenswaay, D.; Gulko, D. (2004). French Frigate Shoals coral data compiled from Townsend Cromwell 2000-2, US Fish and Wildlife Service, Rapture 2000 and 2002, and 2003 Sette surveys [Table 1]. UNPUBLISHED, Unpublished
Pichon, M.; Benzoni, F. (2007). Taxonomic re-appraisal of zooxanthellate Scleractinian Corals in the Maldive Archipelago. <em>Zootaxa.</em> 1441: 21–33.
Veron JEN, Marsh LM. (1988). Hermatypic corals of Western Australia : records and annotated species list. <em>Records Western Australian Museum Supplement.</em> 29: 1-136. 10.5962/bhl.title.60555
Veron JEN. (1986). Corals of Australia and the Indo-Pacific. <em>Angus & Robertson Publishers.</em>
Veron, J. E. N. (2000). Corals of the World, Volume I: Family Acroporidae. Australian Institute of Marine Science. Townsville., volume 1, pp. 463.
Verrill AE. (1902). Notes on corals of the genus Acropora (Madrepora Lam.) with new descriptions and figures of types, and of several new species. <em>Transactions of the Connecticut Academy of Arts and Sciences.</em> 11: 207-266, pls. 36, 36A-F.
Wallace CC, Done BJ, Muir PR (2012) Revision and catalogue of worldwide staghorn corals Acropora and Isopora (Scleractinia: Acroporidae) in the Museum of Tropical Queensland. Memoirs of the Queensland Museum – Nature 57: 1-255.
Wells JW. (1954). Recent corals of the Marshall Islands: Bikini and nearby atolls, part 2, oceanography (biologic). <em>U.S. Geological Survey Professional Paper.</em> 260(I): 385-486.