Roselliniella pannariae Matzer & Hafellner
Dataset

GBIF Backbone Taxonomy

Rank

SPECIES

Published in

Matzer & Hafellner. In: Biblthca Lichenol. 37: 87. (1990).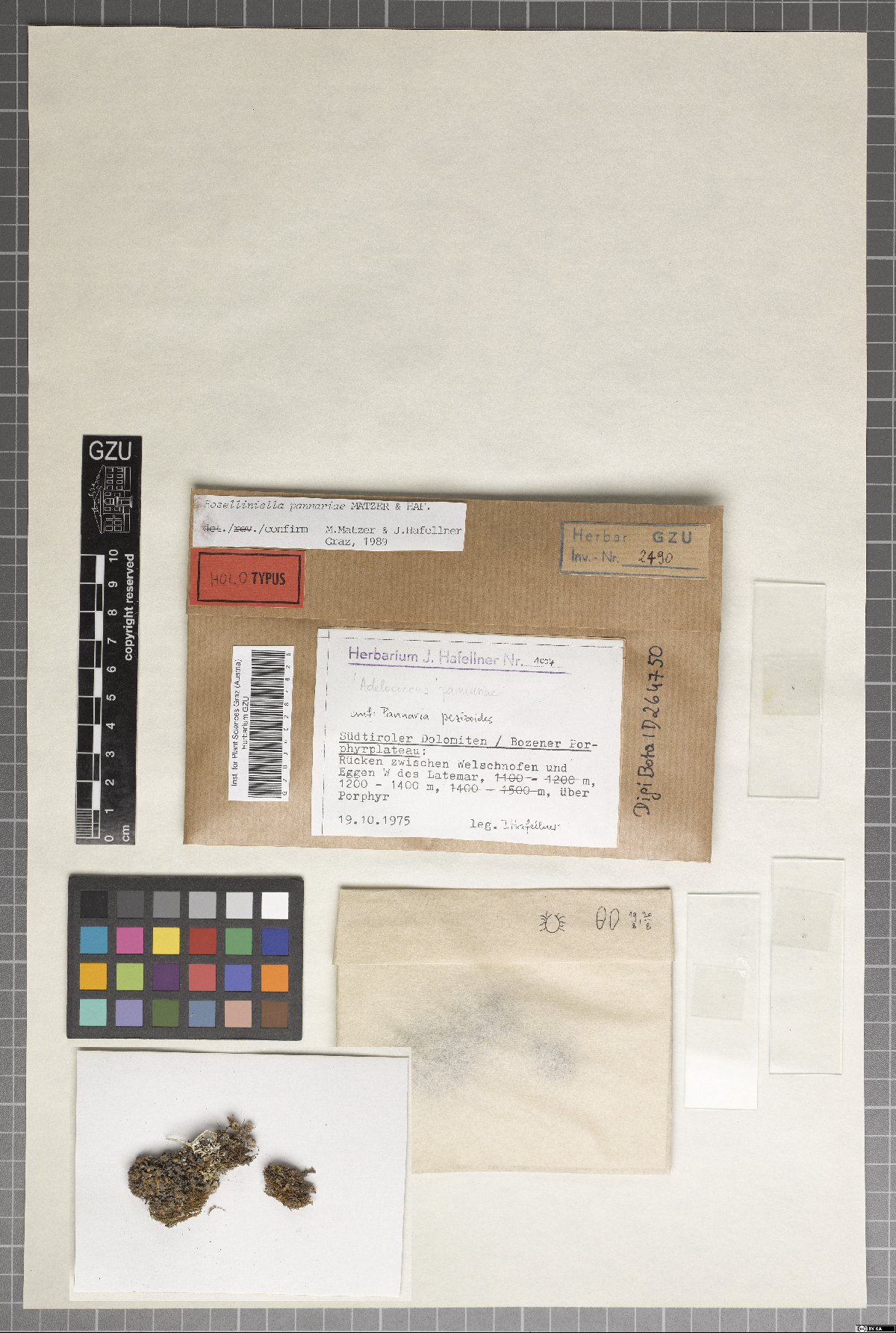 http://creativecommons.org/licenses/by/4.0/
Classification
kingdom

Fungi

phylum

Ascomycota

class

Sordariomycetes

order

Sordariales

genus

Roselliniella

species

Roselliniella pannariae
Bibliographic References
Index Fungorum (2012-10-01 22:00:00) http://www.indexfungorum.org/
Jonsson, F. (2012-10-01 22:00:00) Lista över ändringar och tillägg till lavar. Excelfil: Dyntaxa 2011 Uppdat Fredrik klar.
Nordin, Moberg, Tønsberg, Vitikainen, Dalslätt, Myrdal, Snitting & Ekman (2012-10-01 22:00:00) Santesson's Checklist of Fennoscandian Lichen-forming and Lichenicolous Fungi
Robert, V., Stegehuis, G. & Stalper, J. (2012-10-01 22:00:00) The MycoBank engine and related databases.