Urotrygon munda Gill, 1863
Dataset

GBIF Backbone Taxonomy

Rank

SPECIES
Usage Conditions Apply
Usage Conditions Apply
Usage Conditions Apply
Usage Conditions Apply
Usage Conditions Apply
Usage Conditions Apply
Usage Conditions Apply
http://creativecommons.org/licenses/by/4.0/
http://creativecommons.org/licenses/by/4.0/
http://creativecommons.org/licenses/by/4.0/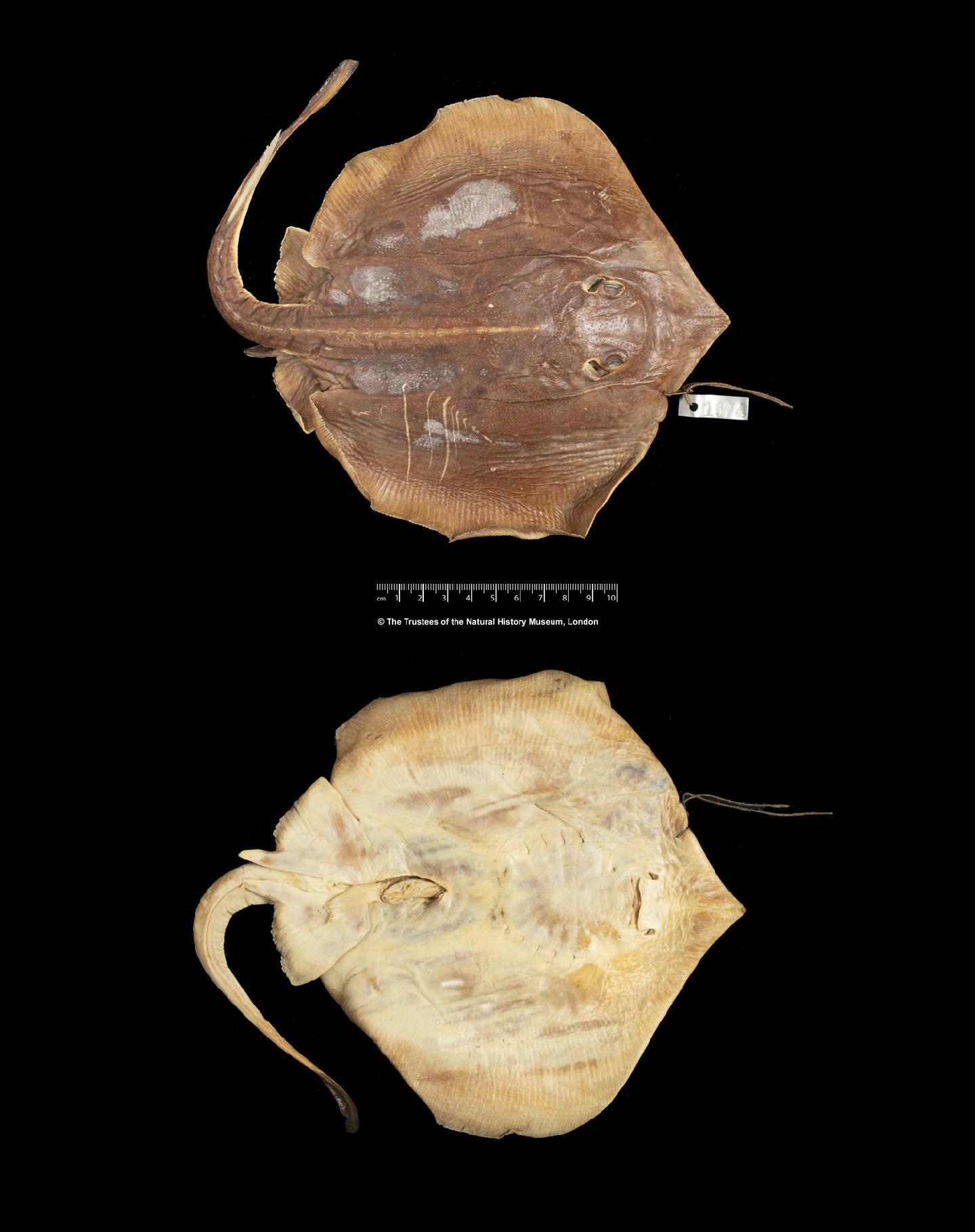 http://creativecommons.org/licenses/by/4.0/
http://creativecommons.org/publicdomain/zero/1.0/
http://creativecommons.org/publicdomain/zero/1.0/
http://creativecommons.org/publicdomain/zero/1.0/
http://creativecommons.org/publicdomain/zero/1.0/
http://creativecommons.org/publicdomain/zero/1.0/
http://creativecommons.org/publicdomain/zero/1.0/
Classification
kingdom

Animalia

phylum

Chordata

class

Elasmobranchii

order

Myliobatiformes

family

Urotrygonidae

genus

Urotrygon

species

Urotrygon munda
Name
Synonyms

Homonyms

Common names

Keskameerika tääkrai

in Estonian

Kortvindoornrog

in Dutch

Munda round ray

in English

Raie ronde de munda

in French

Raya

in Spanish

Raya

in Spanish

Raya con aguijón

in Spanish

Raya con espina

in Spanish

Raya redonda munda

in Spanish

Raya redonda munda

in Spanish

Raya redonda áspera

in Spanish

Shortfin round stingray

in English

Spiny stingray

in English

Stingray

in English

Tapadera

in Spanish

raya redonda áspera

in Spanish

spiny stingray

in English

曼达巨尾魟

in language.

曼达平魟

in language.

曼達巨尾魟

in language.

曼達平魟

in language.

Munda Round Ray

in English

Raya Redonda Munda

in Spanish

raya redonda áspera

in Spanish

spiny stingray

in English
Bibliographic References
Froese, R. & D. Pauly (Editors). (2021). FishBase. World Wide Web electronic publication. version (08/2021).
Liu, J.Y. [Ruiyu] (ed.). (2008). Checklist of marine biota of China seas. <em>China Science Press.</em> 1267 pp.
Nelson, Joseph S., Edwin J. Crossman, H. Espinosa-Pérez, L. T. Findley, C. R. Gilbert, et al., eds., 2004: Common and scientific names of fishes from the United States, Canada, and Mexico, Sixth Edition. American Fisheries Society Special Publication, no. 29. ix + 386.