Chromadorita leuckarti (de Man, 1876) Filipjev, 1929
Dataset

GBIF Backbone Taxonomy

Rank

SPECIES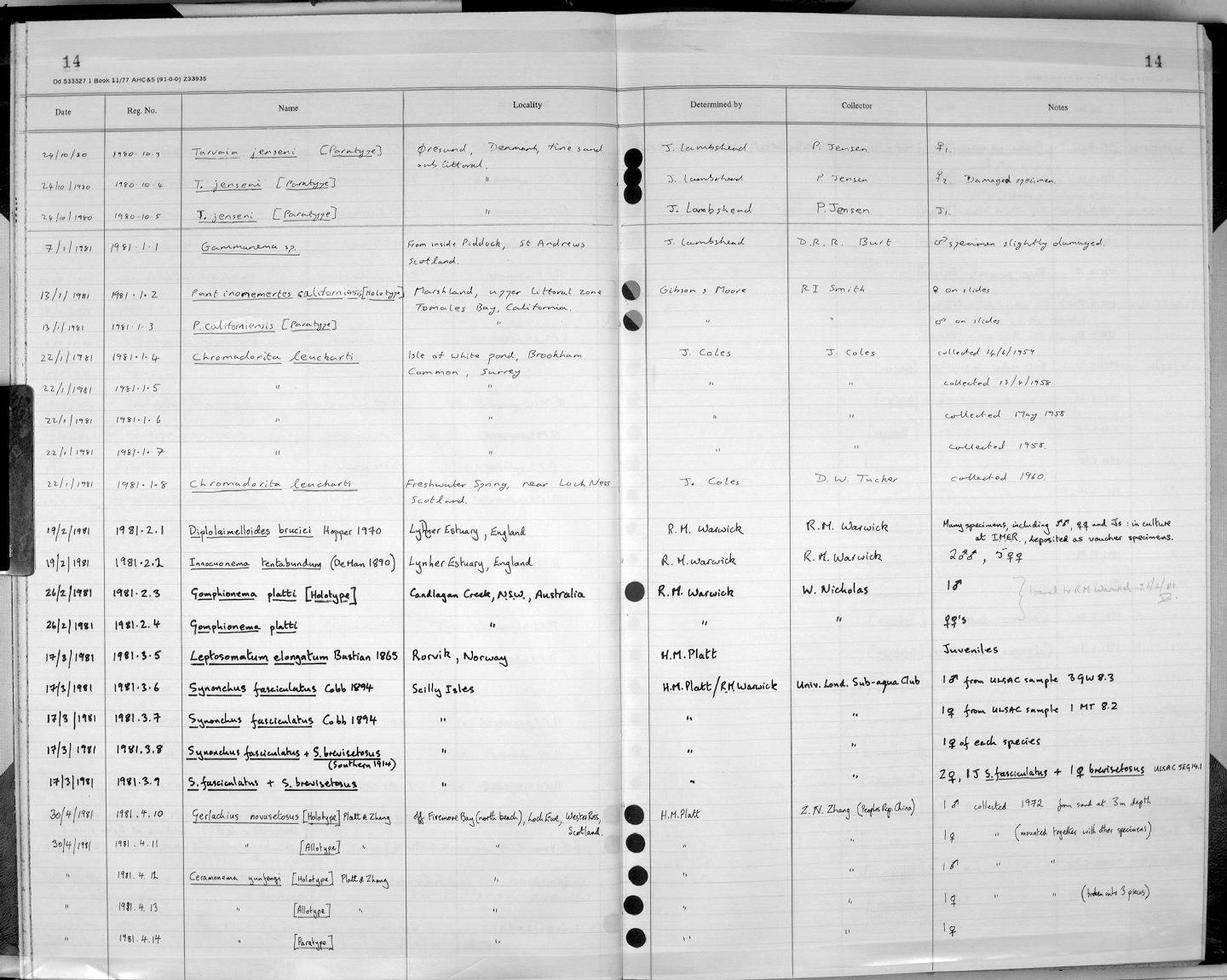 http://creativecommons.org/licenses/by/4.0/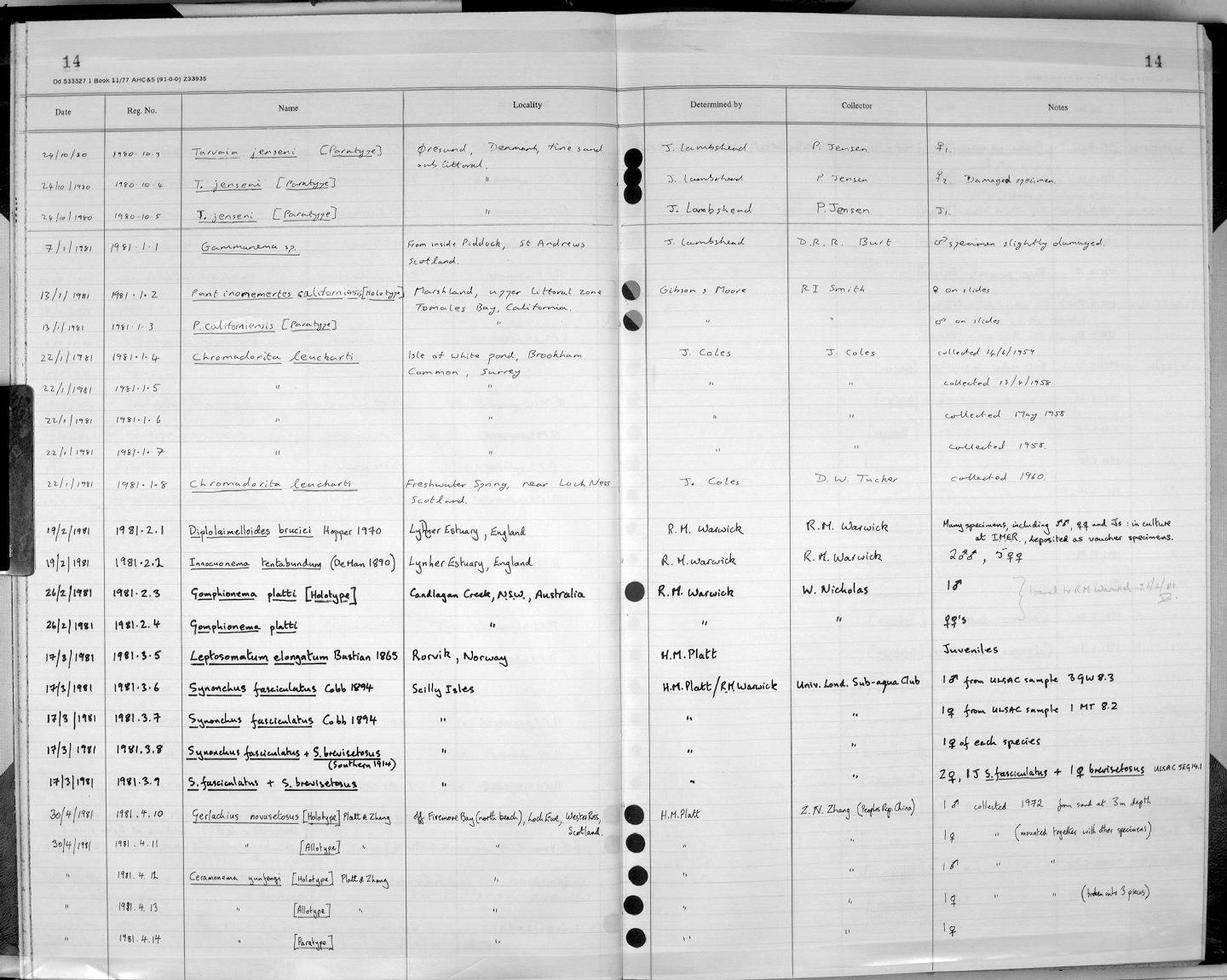 http://creativecommons.org/licenses/by/4.0/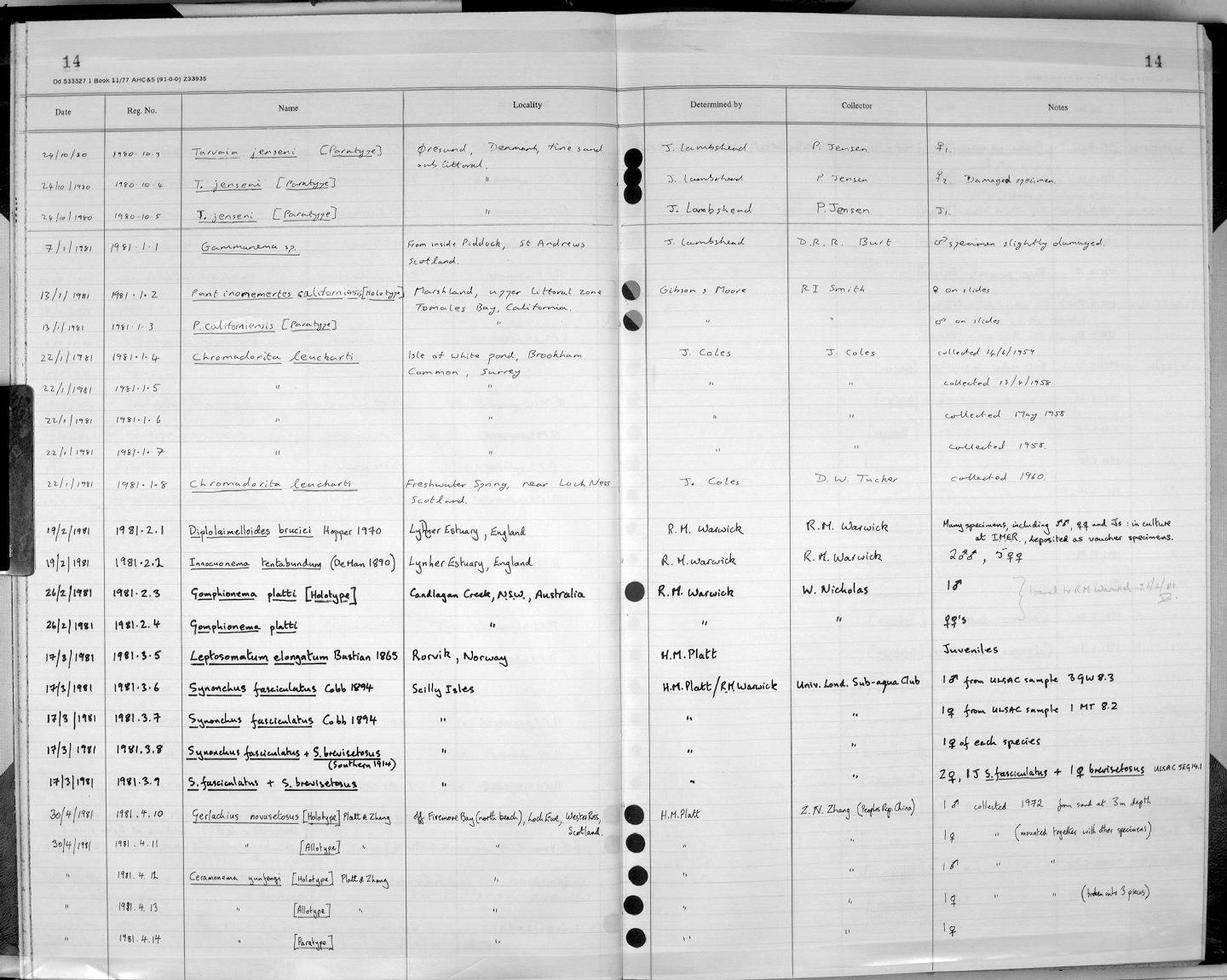 http://creativecommons.org/licenses/by/4.0/
http://creativecommons.org/licenses/by/4.0/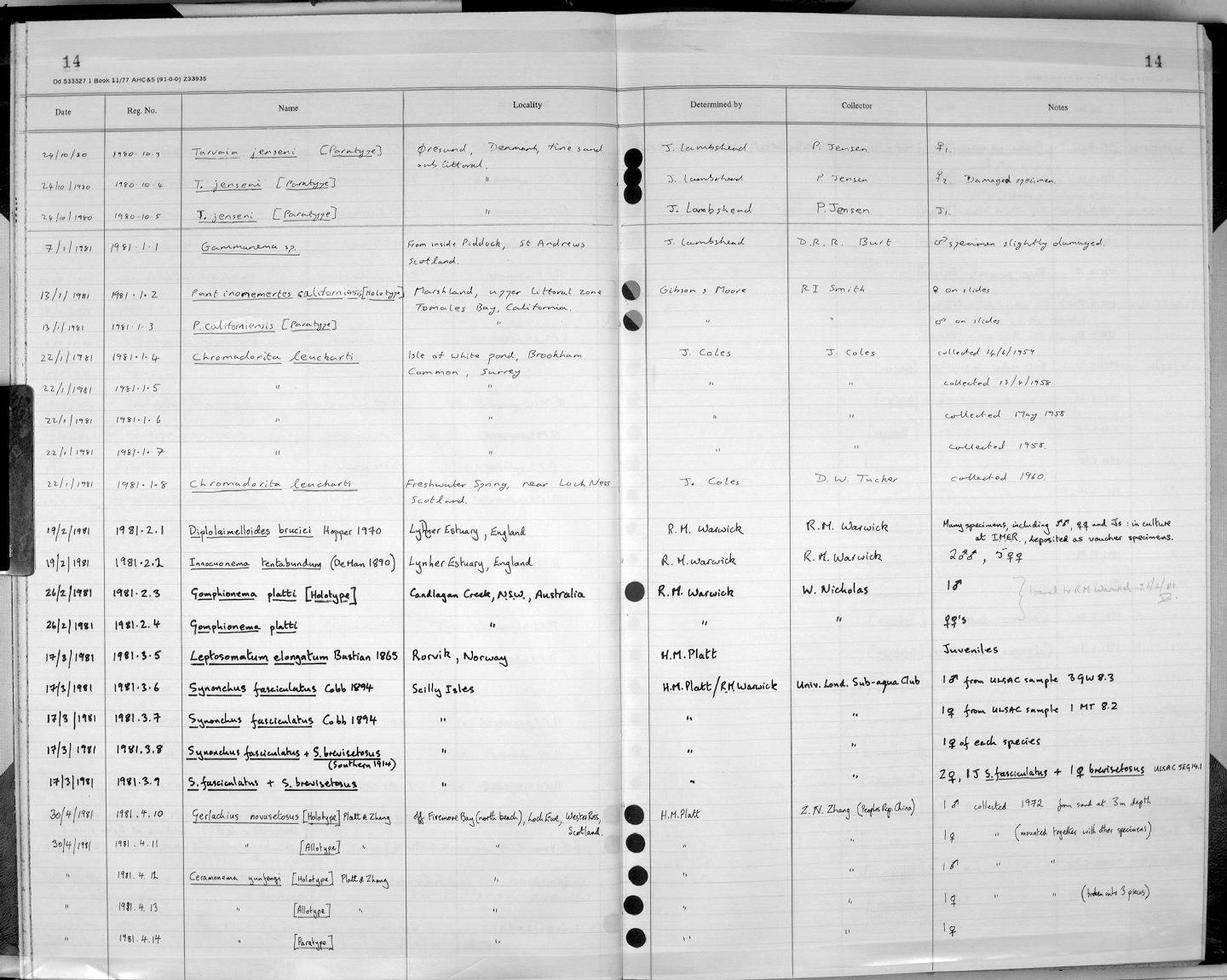 http://creativecommons.org/licenses/by/4.0/
http://creativecommons.org/licenses/by/4.0/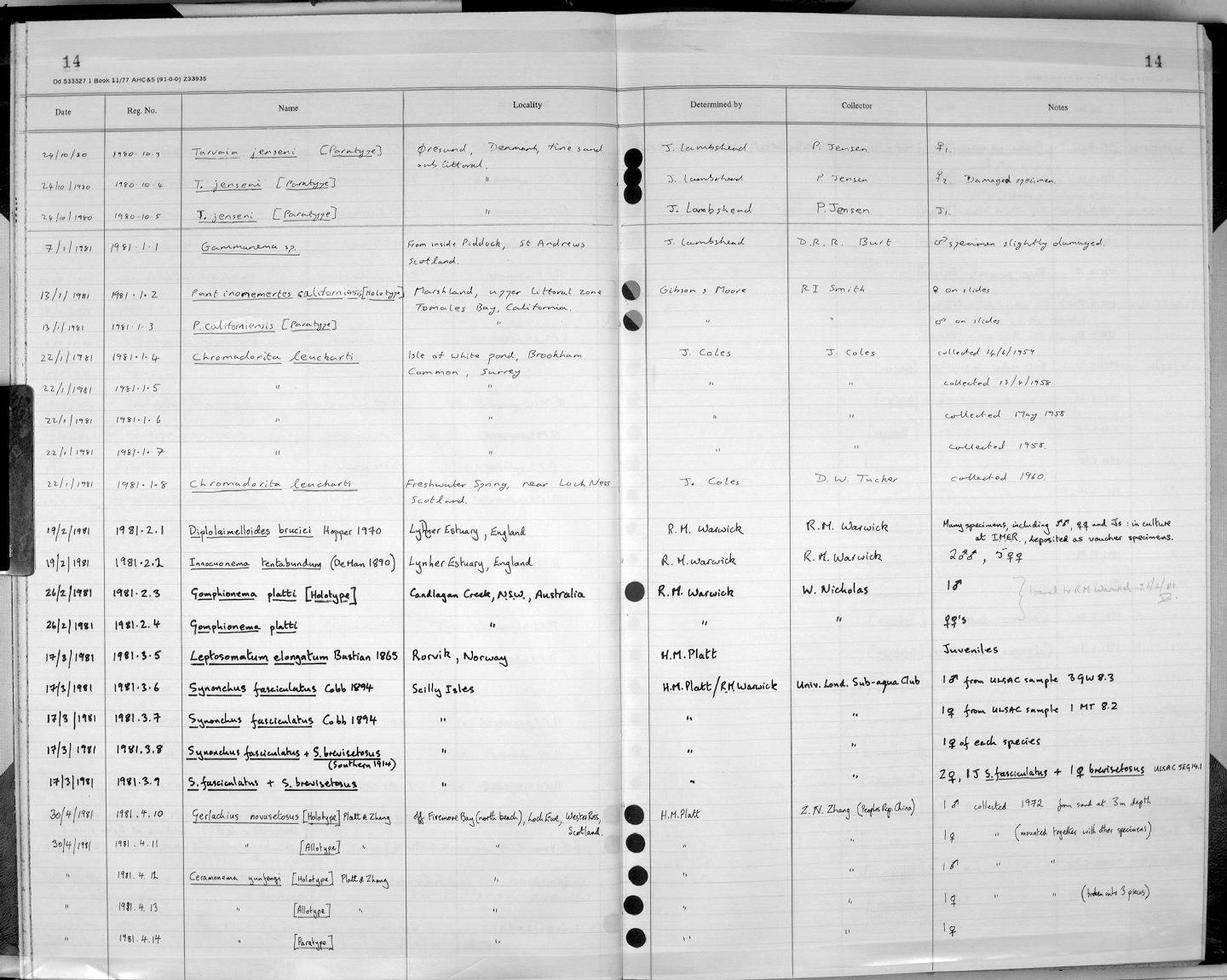 http://creativecommons.org/licenses/by/4.0/
http://creativecommons.org/publicdomain/zero/1.0/
http://creativecommons.org/publicdomain/zero/1.0/
http://creativecommons.org/licenses/by/4.0/
http://creativecommons.org/licenses/by/4.0/
Classification
kingdom

Animalia

phylum

Nematoda

class

Chromadorea

order

Chromadorida

family

Chromadoridae

genus

Chromadorita

species

Chromadorita leuckarti
Bibliographic References
Andrássy, I. (1990). Free-living nematoda in the Hungarian fauna. <em>Állattani Közlemények.</em> LXXVI: 17-38.
Bongers, T. (1988)
De Smet, G.; Vincx, M.; Vanreusel, A.; Vanhove, S.; Vanaverbeke, J.; Steyaert, M. (2001). Nematoda - free living. <em>In: Costello, M.J. et al. (Ed.) (2001). European register of marine species: a check-list of the marine species in Europe and a bibliography of guides to their identification. Collection Patrimoines Naturels, 50.</em> 161-174.
Gerlach, S. A. (1954). Die freilebenden Nematoden der schleswig-holsteinischen Küsten. <em>Schr. naturw. Ver. Schlesw.-Holst.</em> 27: 44-69.
Heip, C.; Herman, R.; Vincx, M. (1983). Subtidal meiofauna of the North Sea: A review. <em>Biol. Jb. Dodonaea.</em> 51: 116-170.
IRMNG (2015-09-16 22:00:00) IRMNG - Interim Register of Marine and Nonmarine Genera v.3.1.
Markowski, S. (1961). Observations on the response of some benthonic organisms to power station cooling water. <em>J. Anim. Ecol.</em> 29: 349-357.
Sohlenius & Boström (1899-12-31 23:00:00) Svenska nematoder. Excellista 080317.
Various Authors (2000). Nematode filing cabinet of the Marine Biology Section Ugent - in combination with the NemasLan Ms-Access database (published on CD-Rom, 2000)
WoRMS Editorial Board (2016-01-17 23:00:00) WoRMS - World Register of Marine Species
de Man, J. G. (1876). Onderzoekingen over vrij in de aarde levende Nematoden. <em>Tijdschrift der Nederlandische Dierkundige Vereeniging.</em> 2: 78-196.