Metrodira subulata Gray, 1840
Dataset

GBIF Backbone Taxonomy

Rank

SPECIES

Published in

Gray, J. E. (1840). XXXII. A synopsis of the genera and species of the class Hypostoma (Asterias, Linnaeus). Annals of the Magazine of Natural History, 6: 275–290. https://www.marinespecies.org/asteroidea/aphia.php?p=sourcedetails&id=259561
http://creativecommons.org/licenses/by/4.0/
http://creativecommons.org/licenses/by/4.0/
http://creativecommons.org/licenses/by/4.0/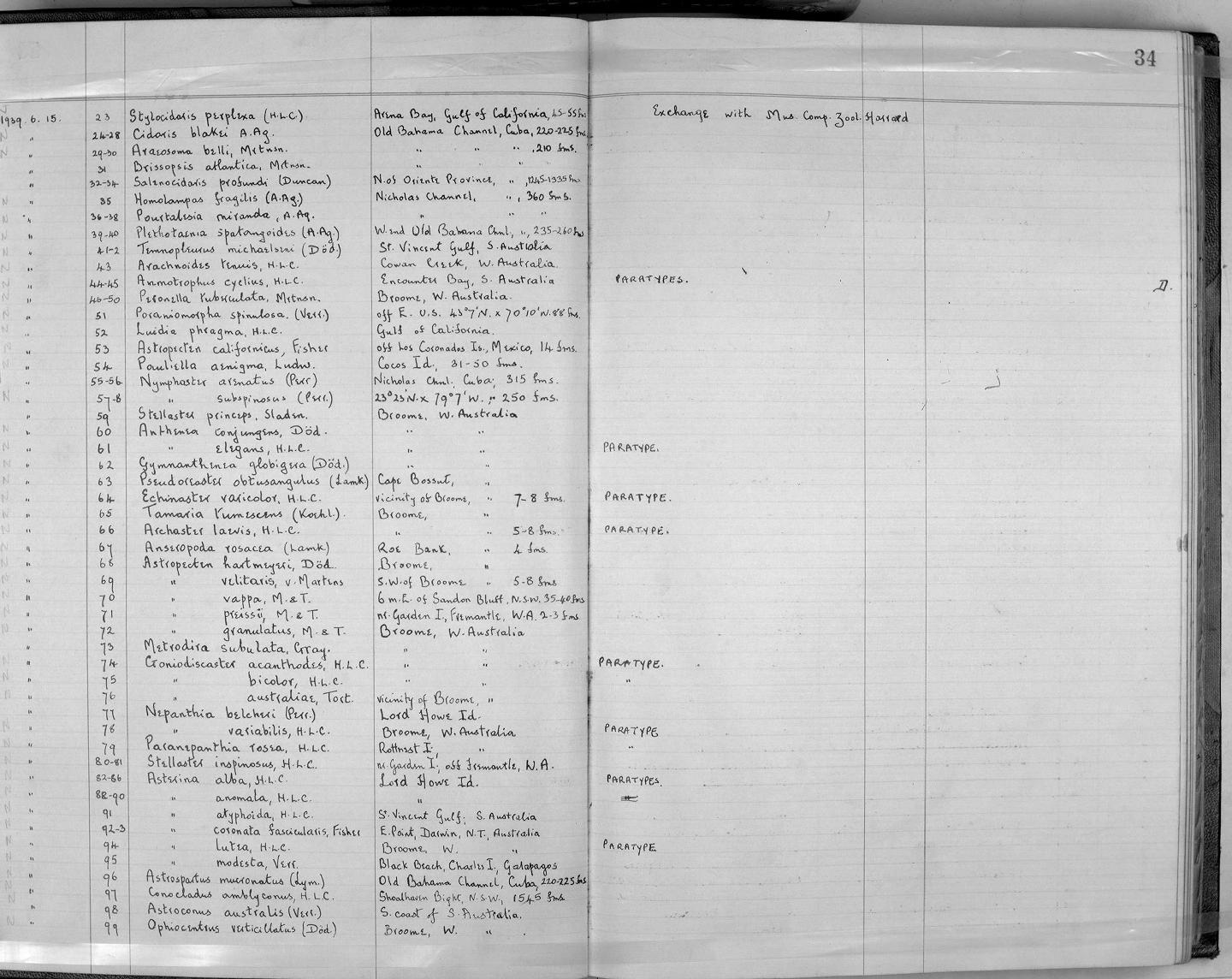 http://creativecommons.org/licenses/by/4.0/
http://creativecommons.org/licenses/by/4.0/
http://creativecommons.org/licenses/by-nc-sa/4.0/
Classification
kingdom

Animalia

phylum

Echinodermata

class

Asteroidea

order

Spinulosida

family

Echinasteridae

genus

Metrodira

species

Metrodira subulata
Bibliographic References
Clark, Ailsa M. / Jangoux, Michel, and John M. Lawrence, eds., 1996: An index of names of recent Asteroidea, Part 3: Velatida and Spinulosida. Echinoderm Studies, vol. 5. 183-246.
Gray, J.E. (1840). XXXII. A synopsis of the genera and species of the class Hypostoma (<i>Asterias</i>, Linnaeus). <em>Annals of the Magazine of Natural History.</em> 6: 275-290.
Liu, J.Y. [Ruiyu] (ed.). (2008). Checklist of marine biota of China seas. <em>China Science Press.</em> 1267 pp.