Crossaster squamatus (Döderlein, 1900)
Dataset

GBIF Backbone Taxonomy

Rank

SPECIES

Published in

Doderlein, L. (1900). Die Echinodermen. Zoologische Ergebnisse einer Untersuchungsfahrt des deutschen Seefischerei-Vereins nach der Bareninsel und Westspitzbergen ausgefuhrt im Sommer 1898 auf S.M.S. Olga. Wissenschaftliche Meersuntersuchungen, n.s.4 (2): 195–248, plates 4 to 10. https://www.marinespecies.org/asteroidea/aphia.php?p=sourcedetails&id=278685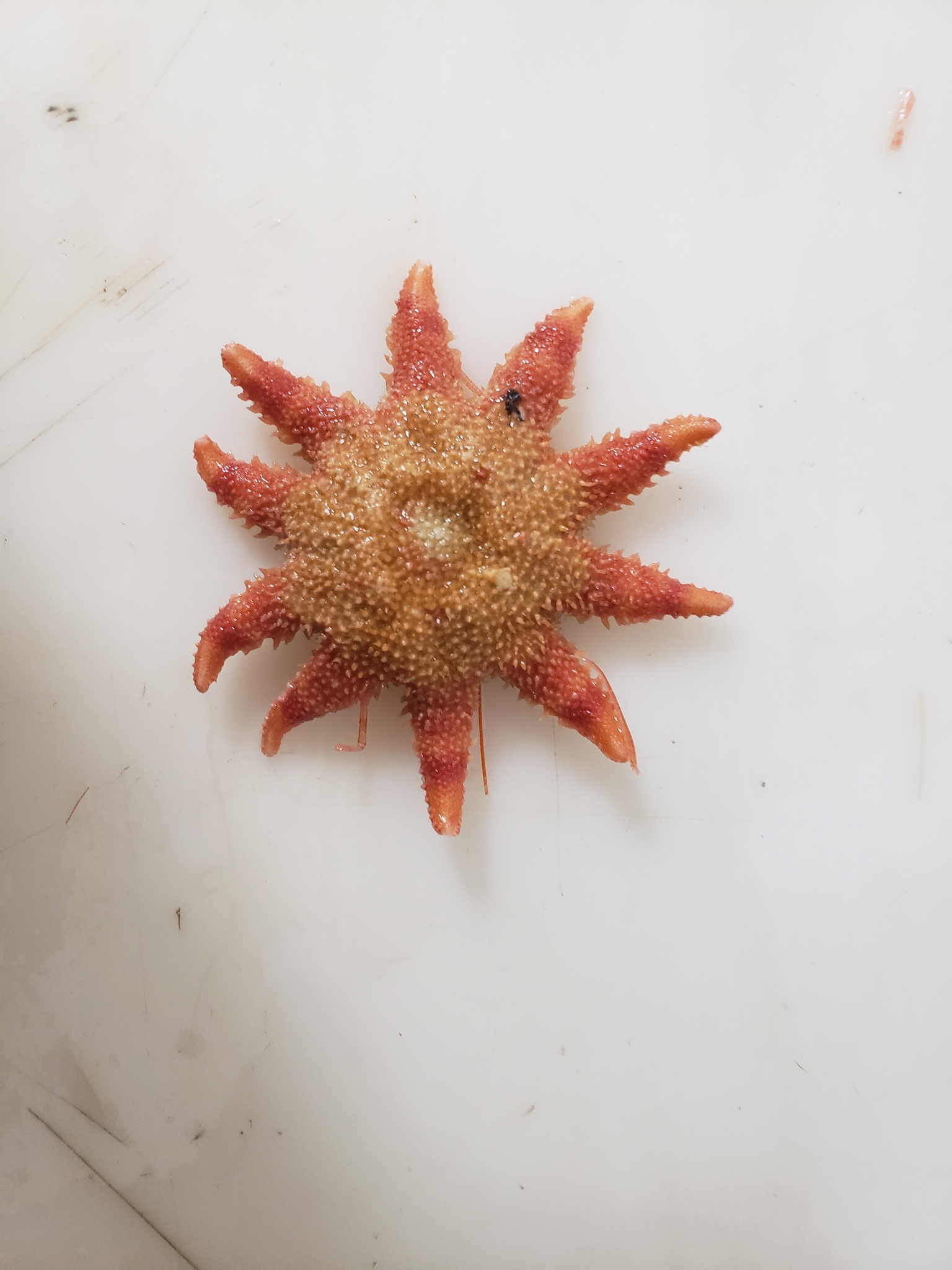 http://creativecommons.org/licenses/by-nc/4.0/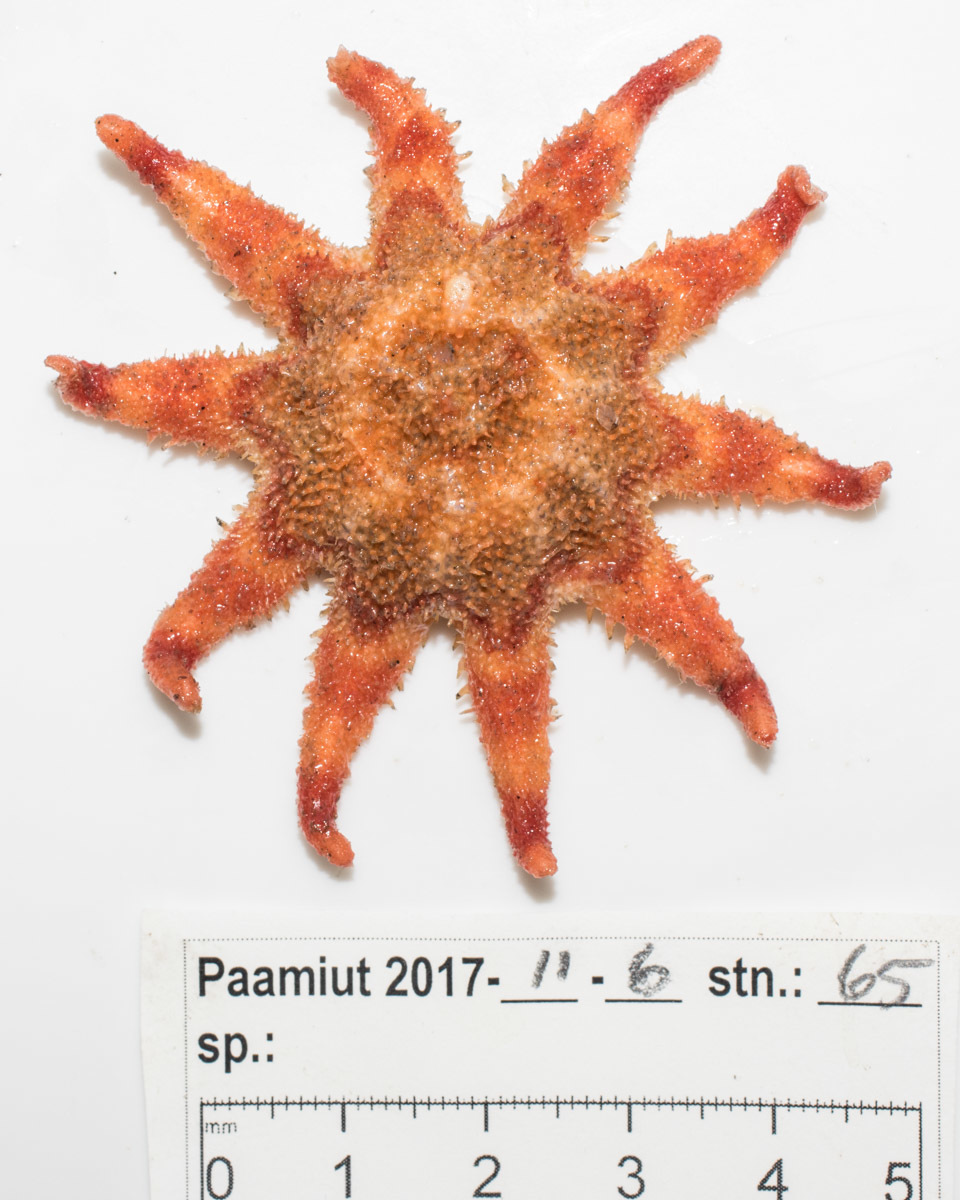 http://creativecommons.org/licenses/by-nc/4.0/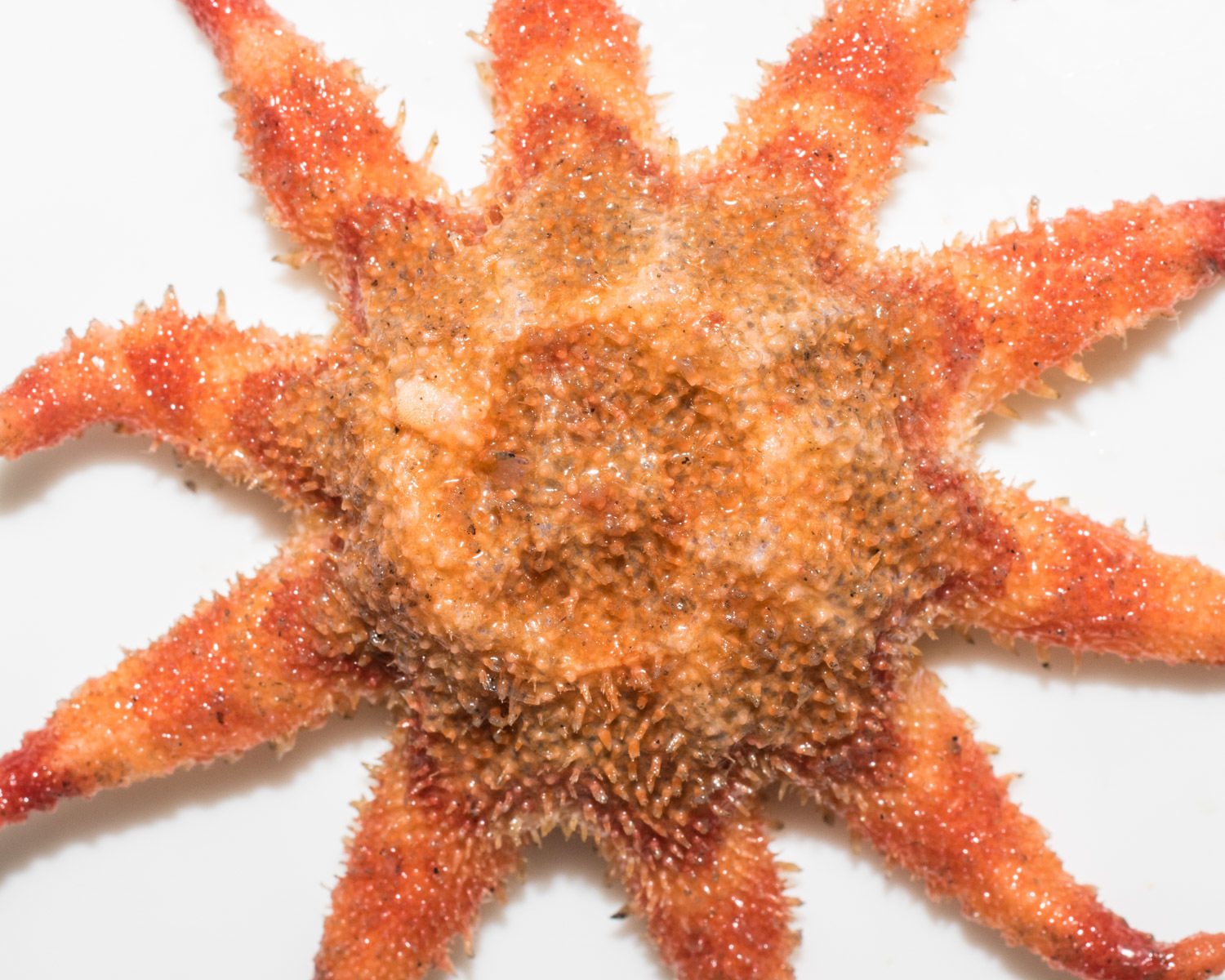 http://creativecommons.org/licenses/by-nc/4.0/
Classification
kingdom

Animalia

phylum

Echinodermata

class

Asteroidea

order

Valvatida

family

Solasteridae

genus

Crossaster

species

Crossaster squamatus
Bibliographic References
Clark, A. M.; Downey, M. E. (1992). Starfishes of the Atlantic. <i>Chapman & Hall Identification Guides</i>, 3. Chapman & Hall. London, UK. ISBN 0-412-43280-3. xxvi, 794 pp.
Doderlein, L. (1900). Die Echinodermen. Zoologische Ergebnisse einer Untersuchungsfahrt des deutschen Seefischerei-Vereins nach der Bareninsel und Westspitzbergen ausgefuhrt im Sommer 1898 auf S.M.S. <i>Olga</i>. <em>Wissenschaftliche Meersuntersuchungen.</em> n.s.4 (2): 195-248, plates 4 to 10.
Hansson, H. (2004). North East Atlantic Taxa (NEAT): Nematoda. Internet pdf Ed. Aug 1998.
Hansson, H.G. (2001). Echinodermata, <B><I>in</I></B>: Costello, M.J. <i>et al.</i> (Ed.) (2001). <i>European register of marine species: a check-list of the marine species in Europe and a bibliography of guides to their identification. Collection Patrimoines Naturels,</i>. 50: pp. 336-351.