Notophyllia recta Dennant, 1906
Dataset

GBIF Backbone Taxonomy

Rank

SPECIES

Published in

Dennant J. (1906). Madreporaria from the Australian and New Zealand coasts. Transactions of the Royal Society of South Australia, 30: 151–165, pls. 5–6. https://www.marinespecies.org/scleractinia/aphia.php?p=sourcedetails&id=258912
Usage Conditions Apply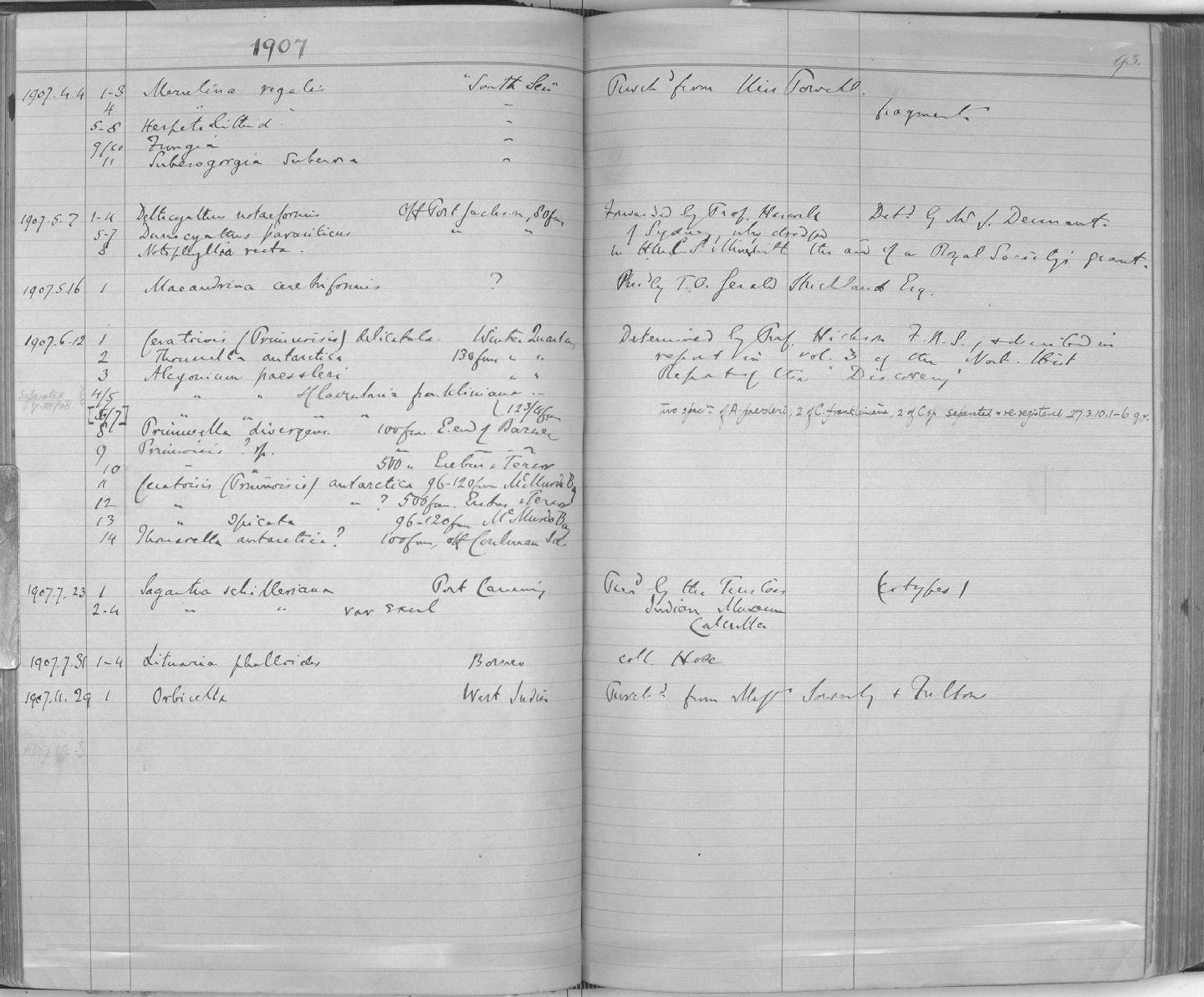 http://creativecommons.org/licenses/by/4.0/
Classification
kingdom

Animalia

phylum

Cnidaria

class

Anthozoa

order

Scleractinia

family

Dendrophylliidae

genus

Notophyllia

species

Notophyllia recta
Bibliographic References
Cairns SD, Hoeksema BW, van der Land J. (1999). Appendix: List of extant stony corals. <em>Atoll Research Bulletin.</em> 459: 13-46.
Cairns SD, Hoeksema BW, van der Land J. (2007). as a contribution to UNESCO-IOC Register of Marine Organisms.
Cairns SD, Parker SA. (1992). Review of the Recent Scleractinia (Stony Corals) of South Australia, Victoria and Tasmania. <em>Records South Australian Museum, Monograph Series.</em> 3: 1-82, pls. 1-18,.
Cairns SD. (1998). Azooxanthellate Scleractinia (Cnidaria: Anthozoa) of Western Australia. <em>Records of the Western Australian Museum.</em> 18(4): 361-417.
Cairns SD. (2004). Azooxanthellate Scleractinia of Australia. <em>Records of the Australian Museum.</em> 56(3): 259-329.
Cairns, S.D. (2009-2017). On line appendix: Phylogenetic list of the 711 valid Recent azooxanthellate scleractinian species with their junior synonyms and depth ranges, 28 pp. <em>In: Cold-Water Corals: The Biology and Geology of Deep-Sea Coral Habitats.</em> Cambridge University Press, Cambridge.
Cairns, Stephen D., 1999: Species richness of recent Scleractinia. Atoll Research Bulletin, no. 59. 1-46.
Dennant J. (1906). Madreporaria from the Australian and New Zealand coasts. <em>Transactions of the Royal Society of South Australia.</em> 30: 151-165, pls. 5-6.
Veron JEN. (1986). Corals of Australia and the Indo-Pacific. <em>Angus & Robertson Publishers.</em>
Wells JW (1964) Ahermatypic corals from Queensland. University of Queensland Papers, Department of Zoology 2: 107-121, pls. 1-3.
Wells JW. (1958). Scleractinian Corals. <em>British-Australian New Zealand Antarctic Research Expedition 1929-31 Reports Series B.</em> 6(11): 257-275, pls. 1-2.